EWN Significant Weather Alerts Threat Map
EWN can supply detailed forecast outlooks to suit your needs. These can be for a whole state, a region or a specific location such as a mining operation.
EWN Alert Solutions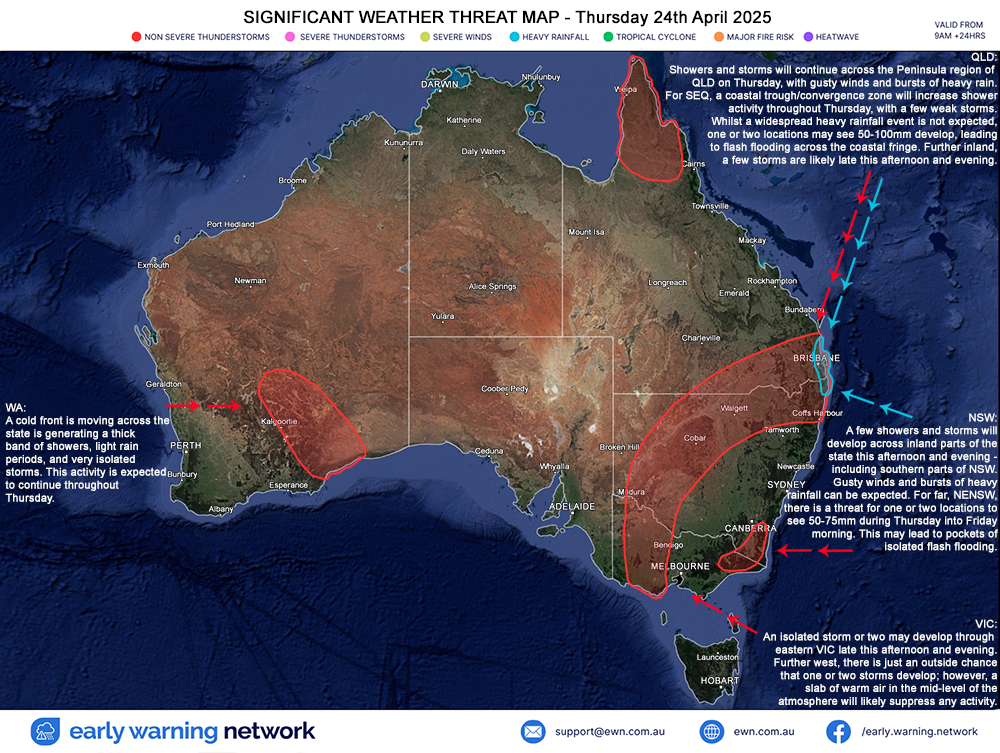 These maps and state-specific threats are also available daily on our Facebook pages.
Latest EWN Severe Weather Alerts
23/May/2018 06:48 PM
Source: Bureau of Meteorology for the Inland Central West and Stirling Inland fire weather districts Issued Wednesday 23 May 2018. Weather Situation Hot and dry with fresh and gusty northeast to northerly winds ahead of a strong cold front expect ...
Read more...