EWN Significant Weather Alerts Threat Map
EWN can supply detailed forecast outlooks to suit your needs. These can be for a whole state, a region or a specific location such as a mining operation.
EWN Alert Solutions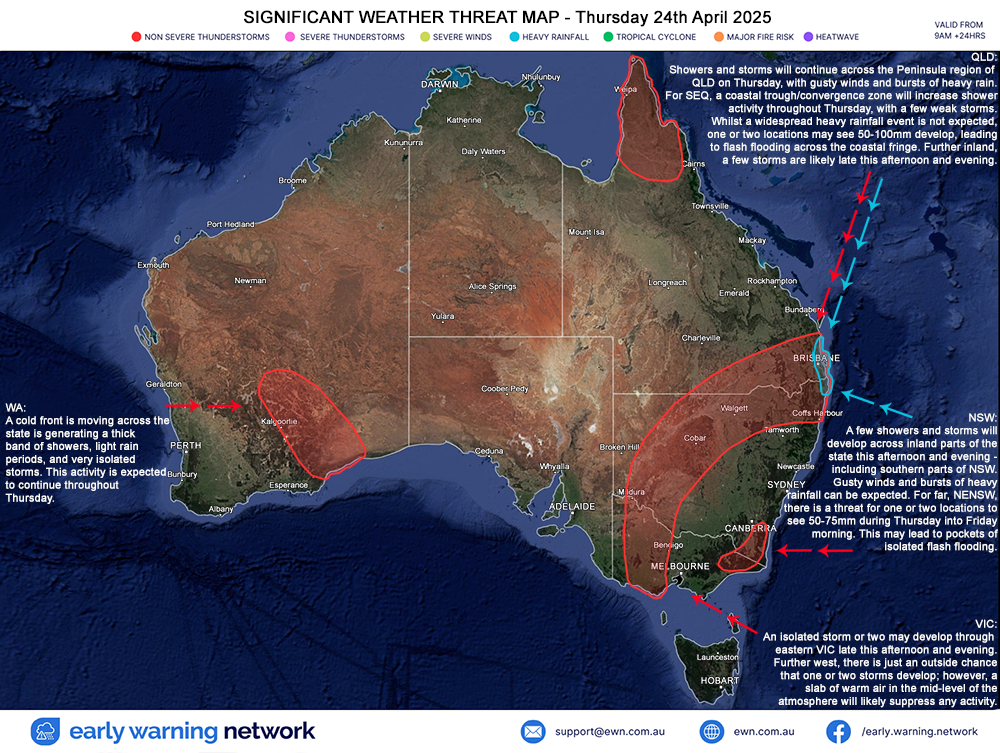 These maps and state-specific threats are also available daily on our Facebook pages.
Latest EWN Alerts
30/Nov/2020 11:13 PM
Source: Bureau of Meteorology or people in West Coast, Lower Eyre Peninsula, Eastern Eyre Peninsula, Kangaroo Island, North West Pastoral and parts of Yorke Peninsula and North East Pastoral districts. Issued at 10:38 pm Monday, 30 November 2020. ...
Read more...