Twitter

Instagram

Facebook | QLD | NSW | VIC | TAS | SA | WA | NT | NZ
---
Record heat and dangerous bushfire conditions to hit Tasmania again
1st March 2019
Record challenging March temperatures and bushfire conditions equal to the worst they have been this season are set to hit Tasmania tomorrow as a low pressure trough sweeps across the state.
Hot, dry and gusty northerly winds will send temperatures into the high 30s across parts of the state. Hobart is predicted to reach 37 degrees with a chance of it being even hotter, putting the current record of 37.3 degrees under threat.
Fire Danger is expected to reach Severe across the Midlands, Upper Derwent Valley and South East, which is likely to exacerbate previously fires and possibly re-threaten communities that have already been hit hard by bushfires this summer.
A cooler change is likely across the state on Sunday, which may be accompanied by some light patchy rain in parts, however warmer than average conditions are likely to persist until a more substantial cold front arrives on Wednesday.
Image 1: Maximum daily temperature chart - State of Tasmania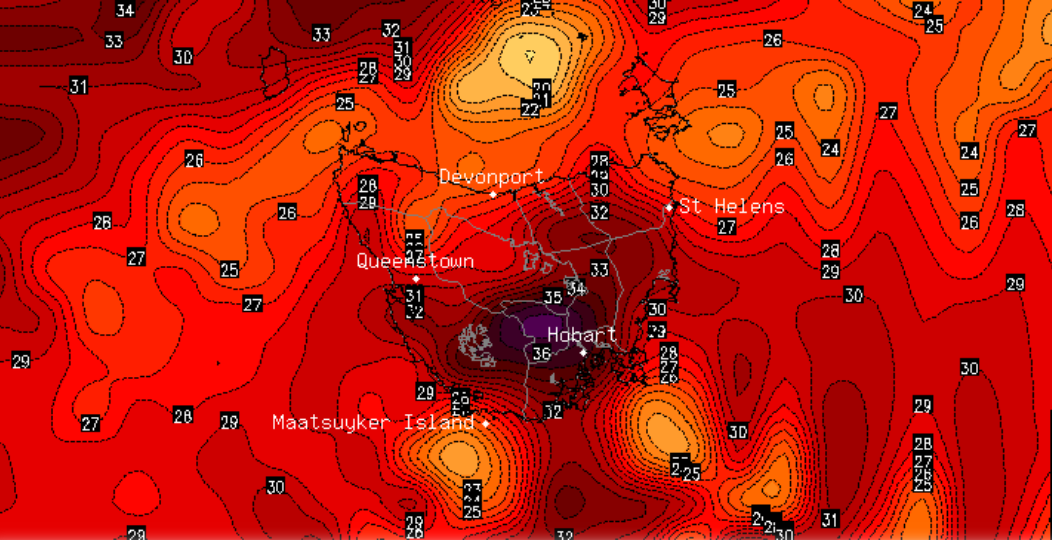 ---