Twitter

Instagram

Facebook | QLD | NSW | VIC | TAS | SA | WA | NT | NZ
---
Severe thunderstorms developing from central NSW to central QLD
Wednesday 21st October 2020
Severe thunderstorms are firing up today from inland parts of central NSW into central Queensland, bringing the threat of heavy rainfall, damaging winds and large hail, with more activity likely over the coming days.
A broad low pressure trough lying over the eastern interior is being fed by a humid onshore flow, triggering the thunderstorms. A combination of moderate strength wind shear in the mid to upper levels and moderate low level wind shear (thanks to the moist onshore airflow extending well inland) are creating ideal conditions for severe thunderstorms.
As of 2pm EST, a thunderstorm warning is current for the Maranoa and Warrego and Darling Downs and Granite Belt regions in QLD, with the main threat of large hailstones and damaging winds. Severe thunderstorms have already being reported in the Capricornia district earlier, with Rockhampton recording a 95km/h wind gust and 25mm of rain, with 15mm falling in just 10 minutes. A severe thunderstorm warning is also current for the North west and Central West Slopes & Plains and Upper Western in NSW.
Tomorrow, activity will occur over a similar region although severe thunderstorm activity is even more likely, mainly over inland southern and central QLD. In this region, large to very large hail is possible as well as the threat of damaging wind gusts due to a combination of moderate wind shear, ample low level moisture and drier air in the upper levels (which is conducive to microbursts and large hail).
From Friday, another trough will move into eastern Australia, creating widespread rain and thunderstorms stretching from the Northern Territory to Tasmania, with potential for heavy rainfall over many regions. EWN will provide more information on this in the coming days.
Image 1: Supercell probability over northern NSW, southern QLD and central QLD on Thursday 22 October, 2020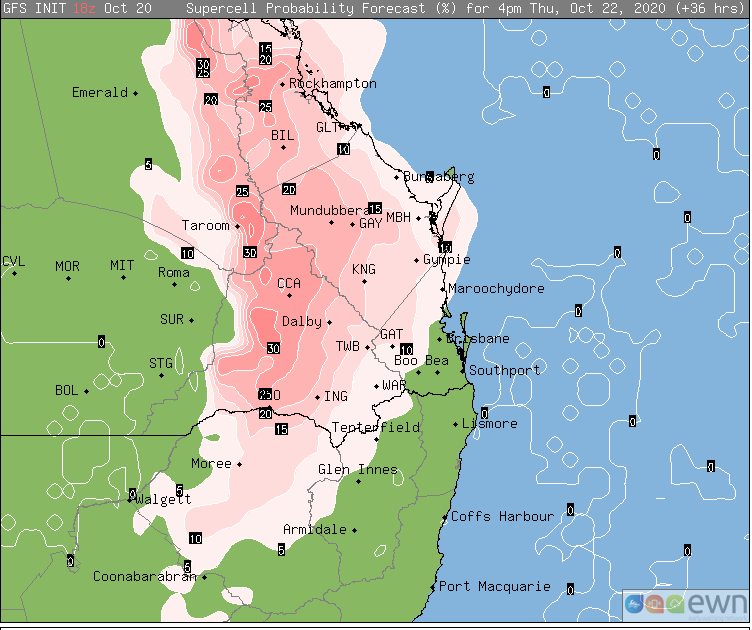 Image 2: Thunderstorm forecast at 4pm EST Thursday 22 October, 2020 (Source: Windy.com)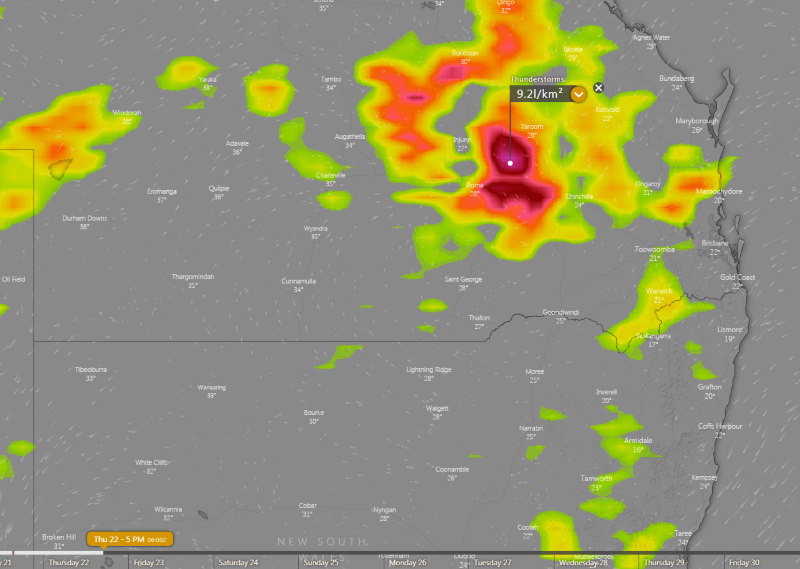 Image 3: Accumulated rainfall over the next 48 hours (Source: Weatherwatch Metcentre)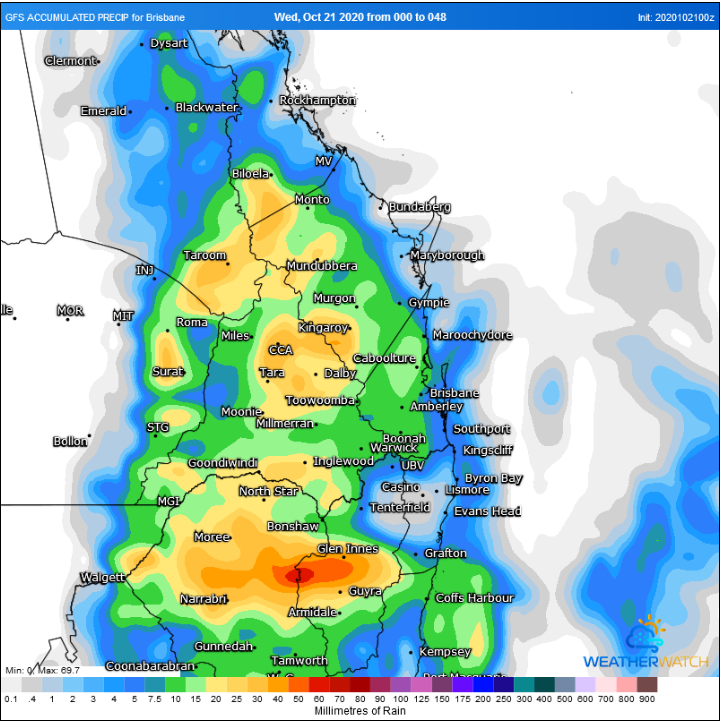 ---