Twitter

Instagram

Facebook | QLD | NSW | VIC | TAS | SA | WA | NT | NZ
---
Major weather pattern turnaround sees coasts of southern QLD and northern NSW receive huge drenching.
Monday, 14th December 2020
In what's become much more like a classic La Nina pattern in summer, the stable synoptic pattern that was preventing large rain events from affecting eastern Australia finally and suddenly gave way last week to a very broad easterly flow. This brought copious amounts of moisture onto the east coast.
This moisture combined with the formation of a large upper low as well as a deep surface trough and low that came ashore has caused the southern Queensland and northern New South Wales coasts to experience widespread showers and heavy rain areas. This has resulted in extremely heavy rain along parts of the coast and hinterlands with severe flash flooding in some areas. Unfortunately though, most of the heavy falls didn't penetrate too far inland.
Some of the highest totals during the 96 hours to 9am today include:
739mm at Upper Springbrook (southeast Queensland)
567mm at Lower Springbrook (southeast Queensland)
522mm at Currumbin Creek (southeast Queensland)
507mm at Upper Tallebudgera (southeast Queensland)
475mm at O'reillys (southeast Queensland)
431mm at Doon Doon (northeast New South Wales)
424mm at Tomewin (southeast Queensland)
424mm at Upper West Burringbar (northeast New South Wales)
407mm at Binna Burra (southeast Queensland)
401mm at Limpinwood (northeast New South Wales)
Very strong winds also occurred in these regions yesterday and today with trees and powerlines coming down in some areas. Some of the stronger wind gusts recorded since the start of Sunday include:
113km/h at Cape Moreton
111km/h at Double Island Point
104km/h at Cape Byron
89km/h at Archerfield
82km/h at Redcliffe
The very strong onshore winds also caused dangerous surf particularly along the southern Queensland coast today as well as significant coastal erosion and inundation of some low lying areas near the sea. Waves up to 12 metres were recorded by the waverider buoy off Tweed Heads.
Most of the rain areas are expected to continue contracting further south along the New South Wales Mid North Coast today and tomorrow. However scattered showers and storms will occur from time to time in the humid unstable airmass over southeast Queensland and northeast New South Wales for the rest of the week. Some of these storms may become severe with brief but locally heavy rainfall being the main threat.
Image 1: Observed rain amounts in the 96 hours to 9am today (zoomed to southeast Queensland).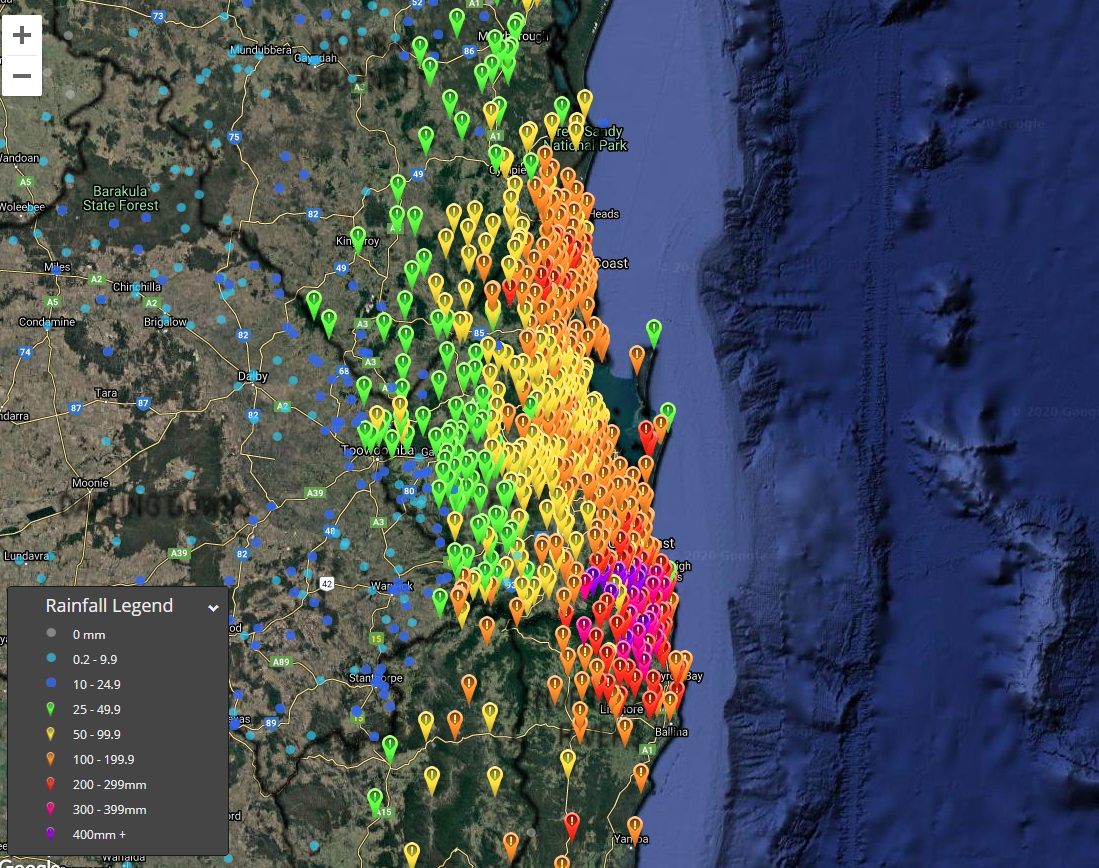 Image 2: Observed rain amounts in the 96 hours to 9am today (broader view).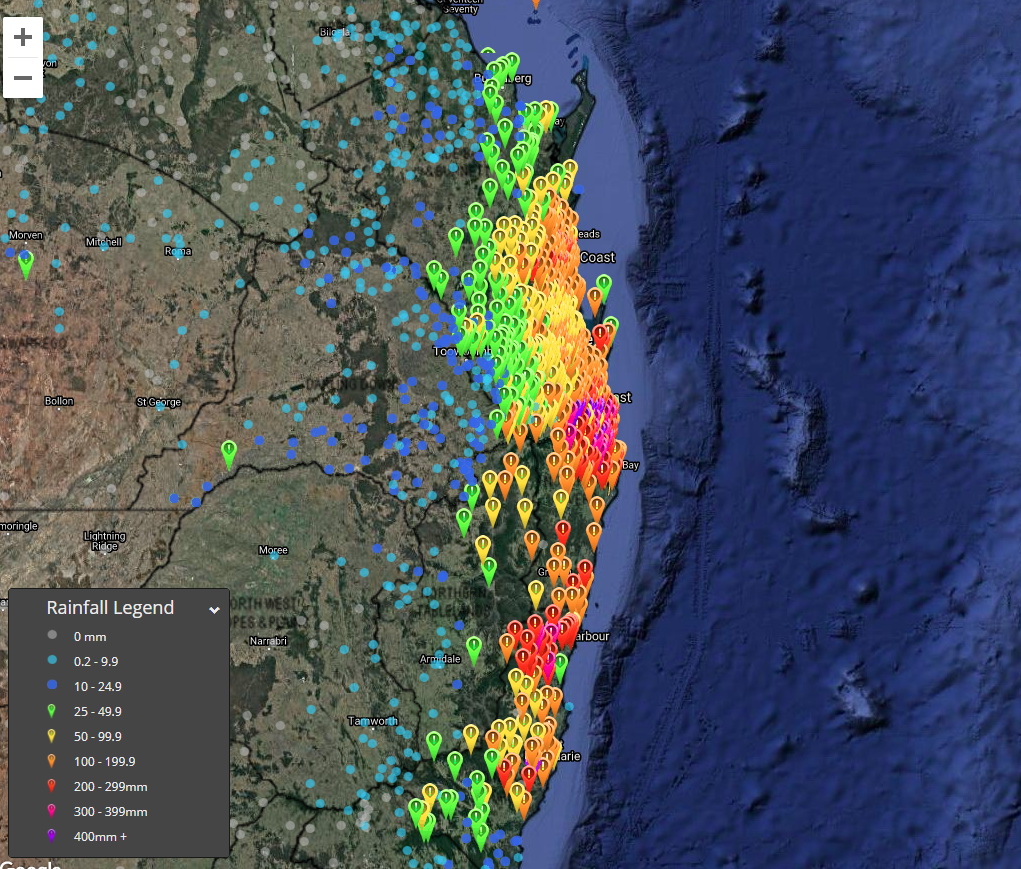 ---