Twitter

Instagram

Facebook | QLD | NSW | VIC | TAS | SA | WA | NT | NZ
---
Tropical Cyclone Yasa forms near the Pacific Islands; Fiji at risk
Monday, December 14th 2020
Tropical Cyclone Yasa was officially named overnight as the tropical low that has been been developing over the last few days between Fiji and Vanuatu deepened further, posing a threat to the Pacific Islands.
Two tropical systems have been affecting the Southwest Pacific over the last few days as a Madden-Julian pulse affects the region, with the secondary (and currently weaker) system lying near Tonga.
Whilst this weaker system (Tropical Cyclone Zazu, Category 1) is expected to move southeast, Yasa is expected to do a full clockwise loop over the next few days, moving southwest today, before turning northwest and then northeast over the next two days to be back to its current location by Thursday.
Yasa is currently a category 2 system, and is expected to intensify further into a category 3 system over the next two days, and possibly a category 4 system later this week. By Wednesday, Yasa will adopt a more southeast track and move faster, and is expected to approach the Fiji mainland and islands on Thursday and Friday.
Heavy rain is expected to develop over northern parts of Fiji on Wednesday, with gales affecting the northern islands and far northern mainland by Thursday. Some models are indicating a direct impact on western parts of the Fijian mainland and islands around Friday, with wind gusts in excess of 200km/h, very heavy rainfall and significant storm surge. However, the nature of tropical cyclones are unpredictable and the situation will likely change over the coming days.
Image 1: Tropical Cyclone Threat map issued by the Fiji Meteorological Service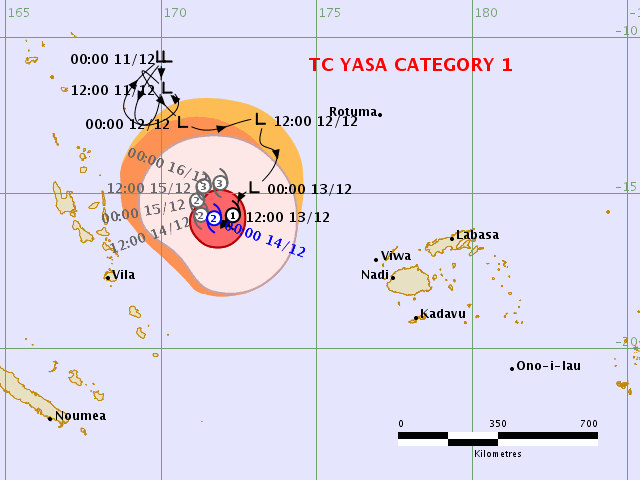 Image 2: Wind gust forecast for Friday 18th December, 2020 by the ECMWF Model showing the possibility of a direct impact on Fiji (Source: Windy.com)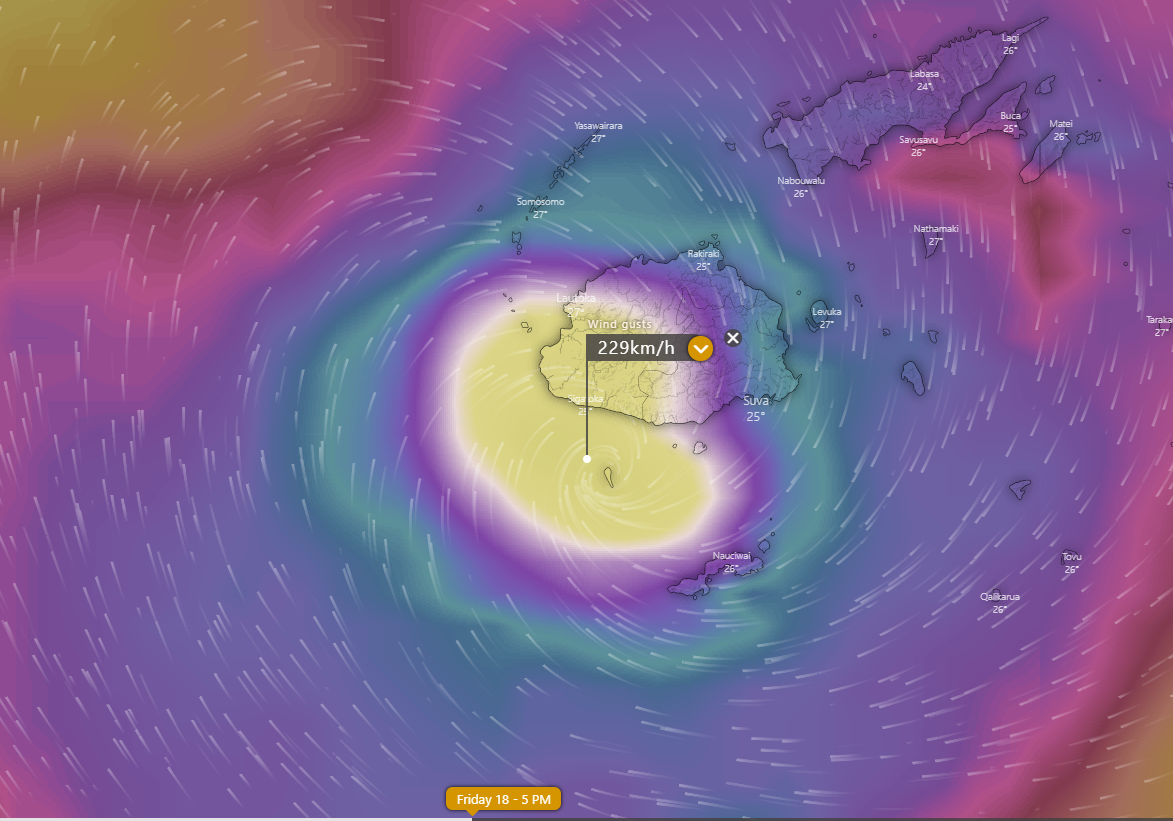 Image 3: Accumulated precipitation from the ECMWF Model over the next 5 days (Source: Windy.com)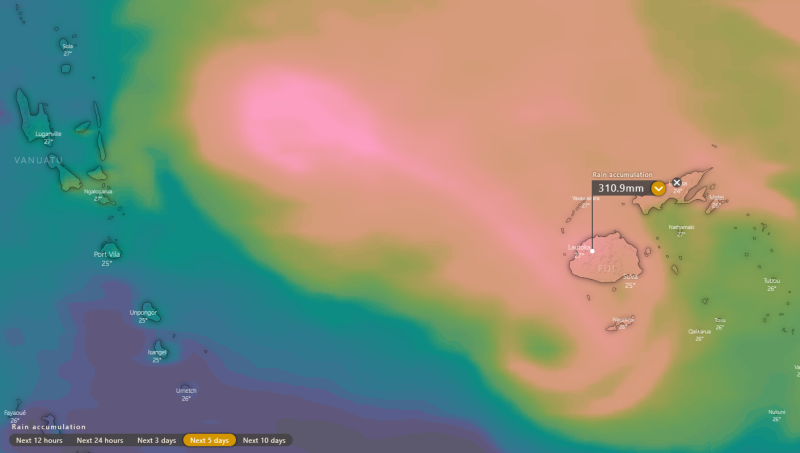 ---