Twitter

Instagram

Facebook | QLD | NSW | VIC | TAS | SA | WA | NT | NZ
---
Category Five Cyclone Yasa set to lash Fiji
Wednesday, December 16th 2020
Severe Tropical Cyclone Yasa, which strengthened into a category five system overnight, is set to make a direct hit on Fiji from Thursday as it begins to accelerate southeast from today.
Yasa has strengthened rapidly over the last two days, only developing into a category one system early on Monday, quickly intensifying to a category five earlier today.
Modelling of the cyclone's path has not changed substantially over the last few days either, with Yasa likely to make a direct hit on the Fijian Islands as a category five on Thursday, with devastating effects likely.
The Fiji Meteorological Service is warning for very destructive winds and widespread flooding, with average wind speeds of 165km/h with wind gusts of 230km/h. The heavy rain and storm surge (with waves possibly more than six metres) are likely to inundate low-lying areas and bring the risk of landslides.
At this stage, the eye of the cyclone is expected to pass between the two main islands (Viti Levu and Vanua Levu), however only a slight change in trajectory could put the eye over the mainland. With the path of Yasa, all of Fiji will feel its effects.
Conditions will begin to ease later Friday or over the weekend.
Image 1: Satellite imagery of Category 5 Yasa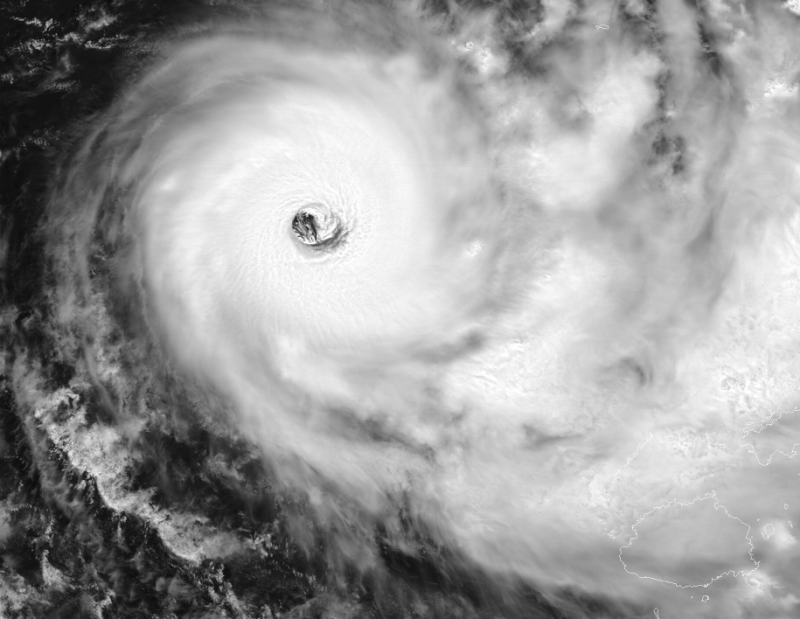 Image 2: Satellite imagery of Category 5 Yasa showing the very clearly defined eyewall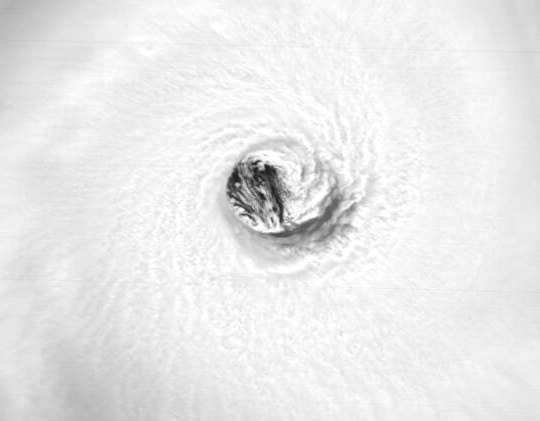 Image 3: Tropical Cyclone Threat map issued by the Fiji Meteorological Service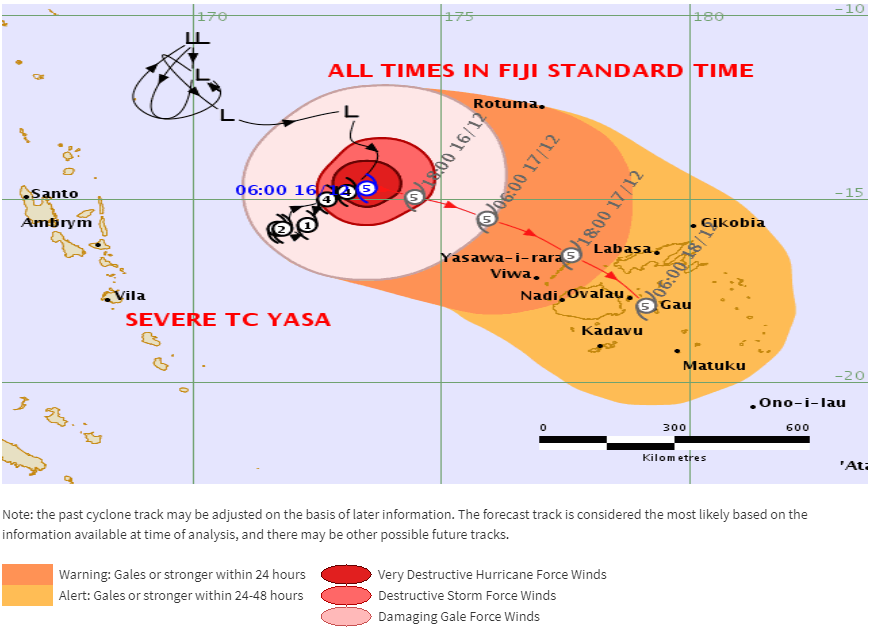 Image 4: Wind gust forecast for Thursday 17th December, 2020 by the ECMWF Model (Source: Windy.com)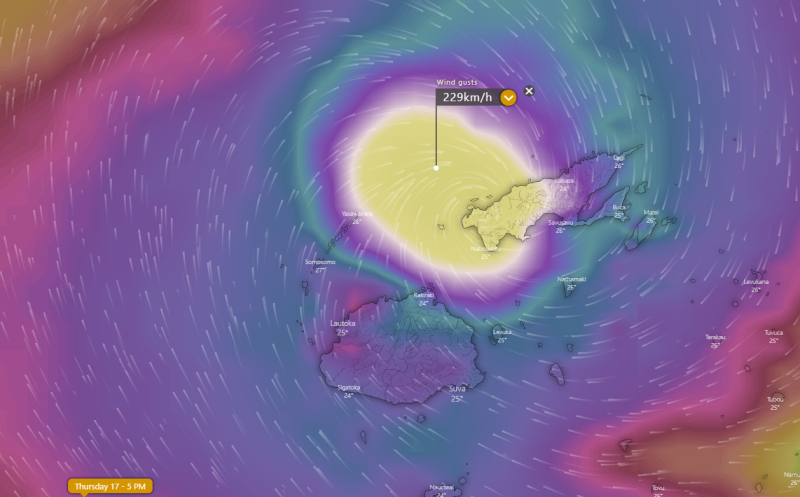 ---