Twitter

Instagram

Facebook | QLD | NSW | VIC | TAS | SA | WA | NT | NZ
---
Thunderstorms lash NSW with more to come
Monday 28th December 2020
Severe thunderstorms have lashed New South Wales over the last 48 hours, producing large to giant hail, damaging winds and heavy rainfall with further storm activity forecast today and Tuesday.
During Saturday afternoon an isolated supercell developed west of Oberon, carving a path northeast through Lithgow on its way towards Cessnock before gradually weakening. Large to giant hail was observed with 6.5cm hail measured.
Storm activity rolled on into Sunday, with hail the size of golf balls falling on the suburb of Wauchope, west of Port Macquarie during the late afternoon. Damaging winds were also associated with this storm, with reports of damage to property.
During Monday afternoon another round of thunderstorms are expected for parts of Central and Northern NSW, with further severe activity expected. Damaging winds, large hail and heavy rainfall will all be possible this afternoon, with the possibility of a supercell of two developing.
Storm activity is expected to continue from Tuesday towards the end of the week, as a very active pattern persists across the state in association with a La Niņa pattern.
Image 1: BoM Thundrestorm threat map day 1. Valid 28/12/2020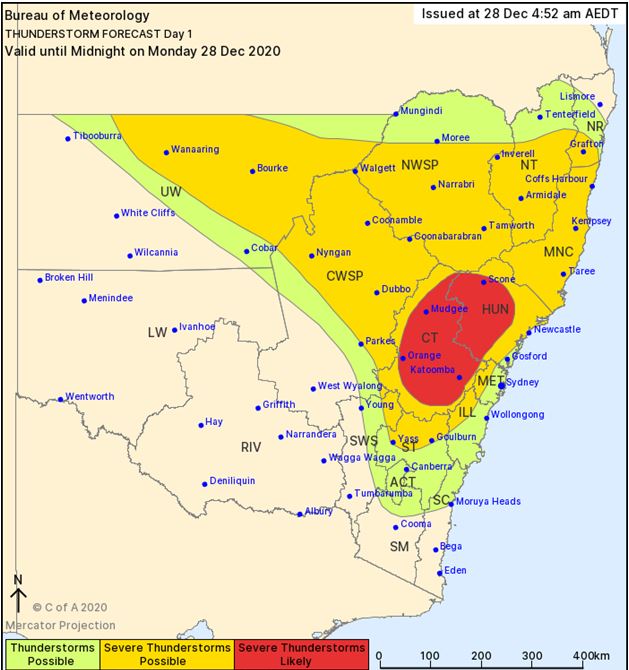 Image 2: BoM Thundrestorm threat map day 2. Valid 29/12/2020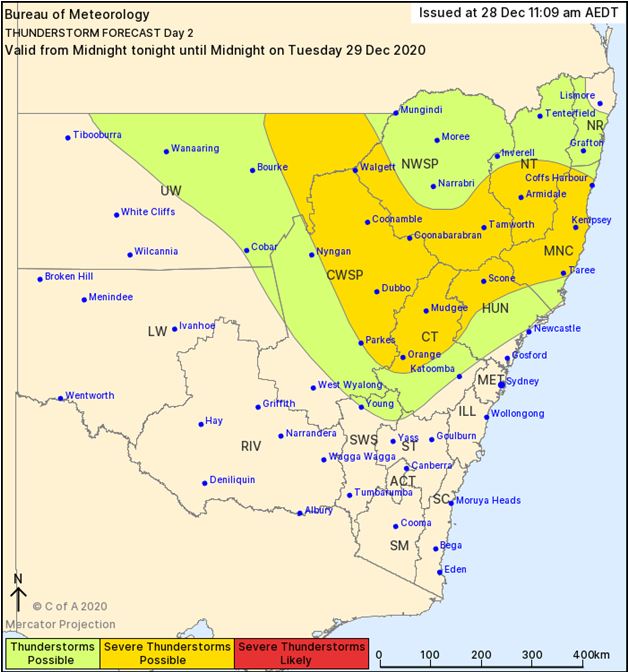 ---