Twitter

Instagram

Facebook | QLD | NSW | VIC | TAS | SA | WA | NT | NZ
---
Thunderstorms to return to Eastern NSW
Thursday 14th January 2021
Thunderstorms will return to Eastern NSW from Thursday onwards, as a multi-day thunderstorm outbreak develops.
Moisture will increase slightly today along a surface trough, with high based thunderstorms possible across Central and Eastern parts of NSW. Damaging winds gusts will be the primary threat, although hail cannot be ruled out, particularly across parts of the Central Ranges where a southerly change may help enhanced localised storm activity.
During Friday, this system will shift a little further northeast into parts of the Mid North Coast, Northern Tablelands and Northern Rivers. One or two organised storms will be possible with increasing wind shear as a strong upper trough moves into the region. Large hail, damaging winds and bursts of heavy rain can be expected with organised storms, particularly across parts of the Mid North Coast during the late afternoon and evening.
On Saturday, a southerly change will move through the region, clearing storm activity from central parts of the state. Isolated thunderstorms are still expected to develop across eastern regions of the Northern Tablelands and western regions of the Northern Rivers. Gusty winds and bursts of heavy rainfall are expected.
The unsettled weather is expected to continue into next week, with showers and storms possible.
Image 1: Day 1 thunderstorm risk map. Image via Bureau of Meteorology.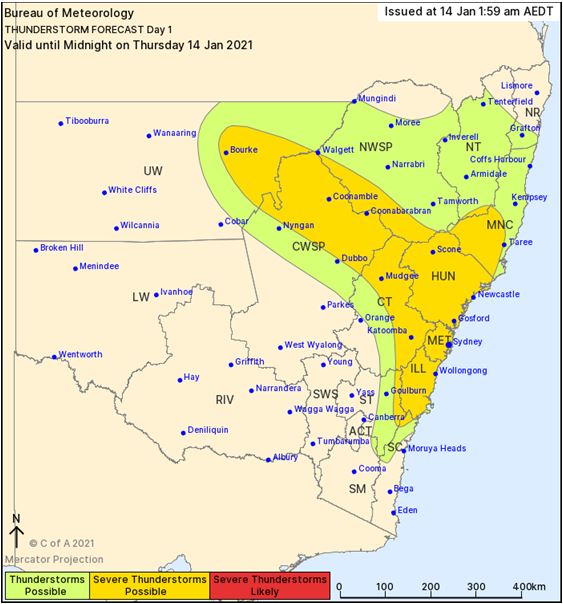 Image 1: EC potential thunderstorms. Valid 3pm, Friday 15/01/2021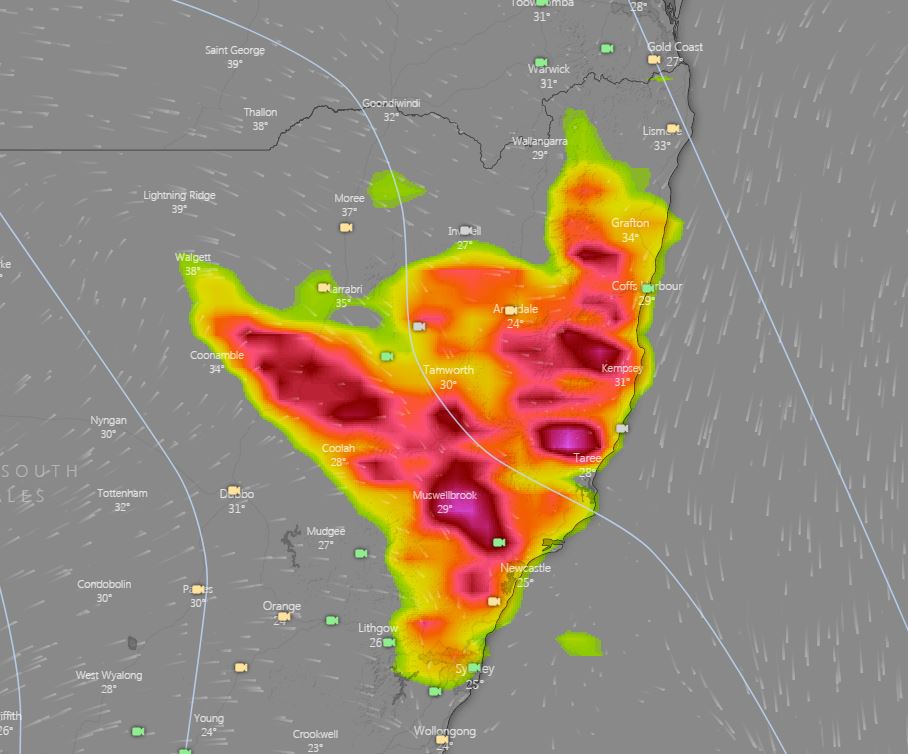 ---