Twitter

Instagram

Facebook | QLD | NSW | VIC | TAS | SA | WA | NT | NZ
---
Heat and Thunderstorms for inland parts of the South West Land Division of WA
3 December 2019
Thunderstorm activity is set to return to inland parts of the South West Land Division of Western Australia from this afternoon until the weekend.
Weak instability will develop across a low pressure trough that extends from the South West up into the Kimberley region. This will lead to the development of isolated, tending scattered showers and thunderstorms during the afternoon and evening.
Very hot conditions are expected across south-western WA during this week, with the mercury set to reach 40C in numerous locations, before a cooler change moves through during the weekend.
Due to these temperatures nearing 40C, high based thunderstorm activity is expected with little to no rainfall. Due to the high storm bases and very dry lower levels of the atmosphere, locally damaging winds in the form of microbursts will be possible with storm activity each afternoon.
Into the weekend, storm activity will slowly contract to eastern parts of the state as a cold front moves into the region, pushing the low pressure trough east.
Image 1: GFS sounding and diagram explanation. WeatherWatch MetCentre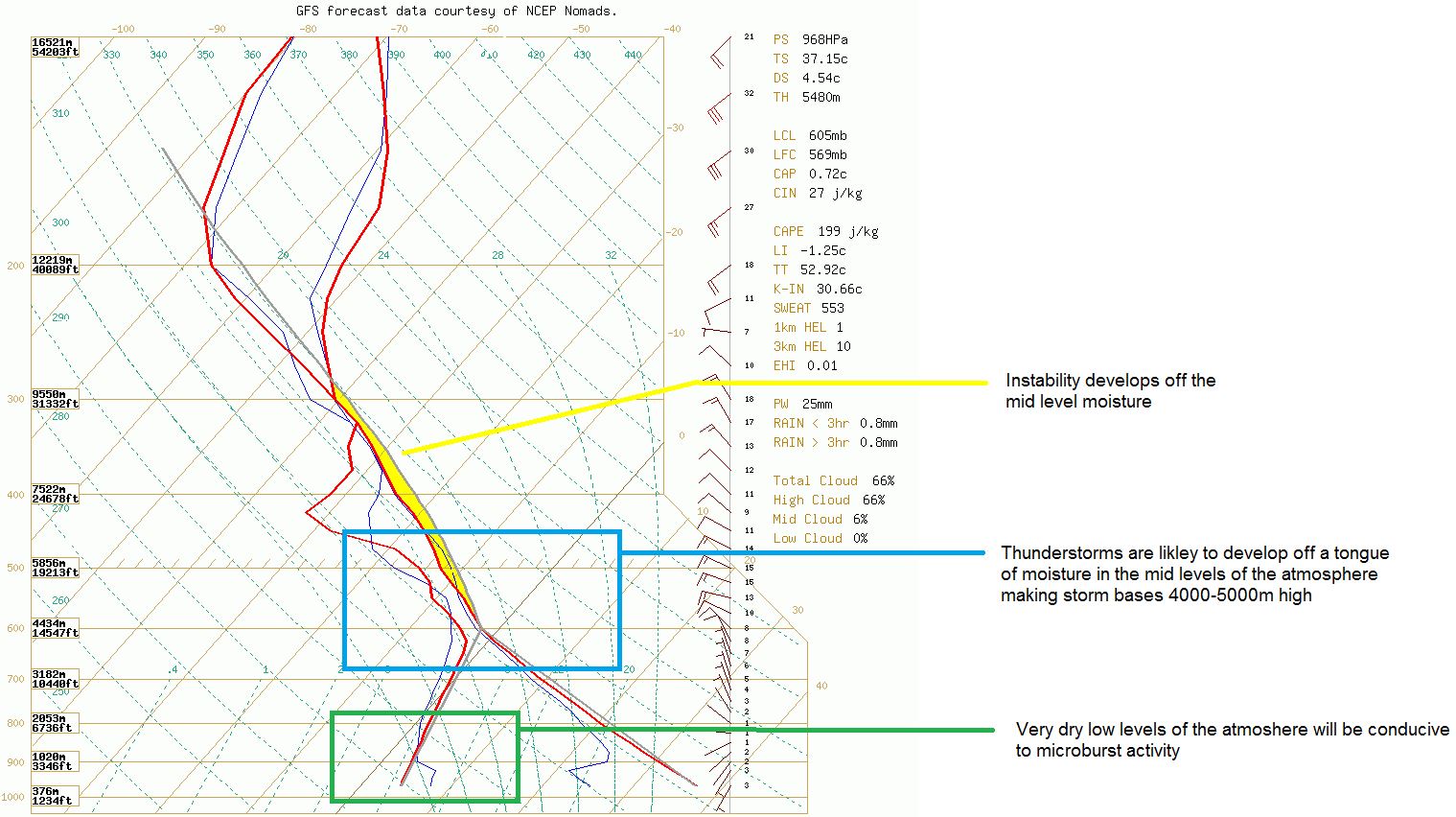 Image 2: 600mb moisture 5pm, Tuesday-Friday. WeatherWatch MetCentre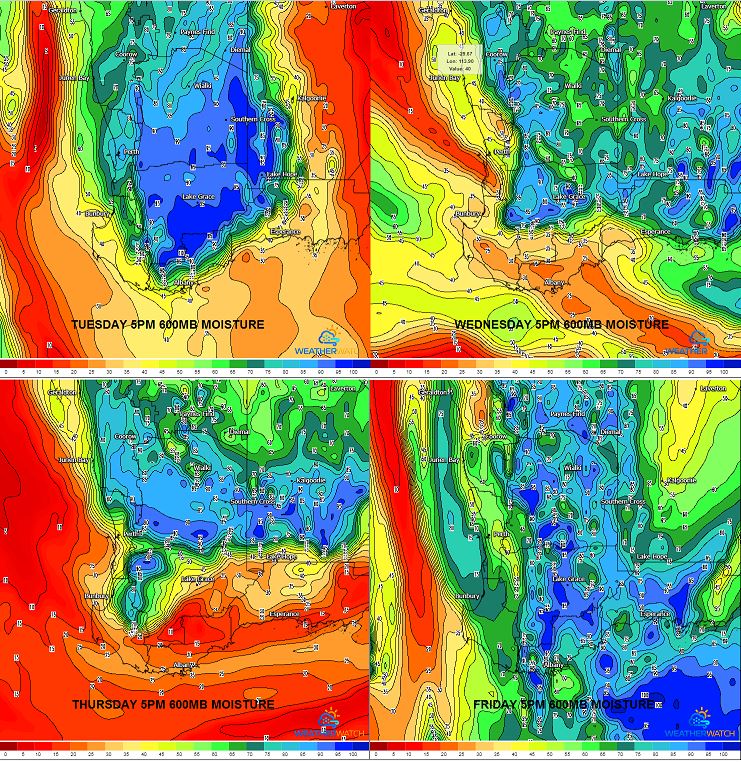 ---