Twitter

Instagram

Facebook | QLD | NSW | VIC | TAS | SA | WA | NT | NZ
---
Drought deficiencies worsen as Australia registers driest and fifth warmest spring on record
3 December 2019
Spring 2019 will go down nationally as the driest spring on record (since 1900) and fifth warmest (since 1910) as severe drought conditions continued across Australia.
September was the 10th driest on record nationally, before things got worse in October which was the fifth driest nationally.
However, November came in as the driest on record nation-wide, which capped off an incredibly dry spring, with Australia now in the grips of a severe three year drought that doesn't look like breaking anytime soon.
The lack of cloud and rain allowed daytime temperatures to be well above average (+2.41c), the second warmest on record, while the minimum temperature was 0.64 degrees above average, resulting in the fifth warmest spring with maximum and minimum temperatures combined.
The main climate driver behind the big dry is a record positive Indian Ocean Dipole (IOD). In a positive IOD, cooler ocean temperatures lie over the eastern Indian (near Australia), which prevents moisture building across the west of the country. Any weather system crossing the country then is typically devoid of moisture.
While El Nino conditions were neutral, trade winds were slightly weaker than average due to the warmest waters being in the central pacific, resulting in less moisture than usual across the mainland's east. And when any moisture did try and build up, it was pushed out by strong cold fronts frequently this spring, due to a strongly negative Southern Annular Mode (SAM). Negative SAM events see the belt of westerly winds push further north than usual and stronger cold fronts, hence the early summer snowfalls over Tasmania and the alps.
Spring 2019 was also characterised by the worst bushfires in living memory along the east coast, with more than 120 fires still raging across NSW, fueled by strong and dry winds from these fronts.
The outlook for summer is for temperatures to remain above average almost nation-wide. Rainfall will continue to be low in December, however by January as the IOD breaks down, rainfall is expected to increase everywhere in the nation except the east.
Image 1: Temperature deciles across Australia in spring 2019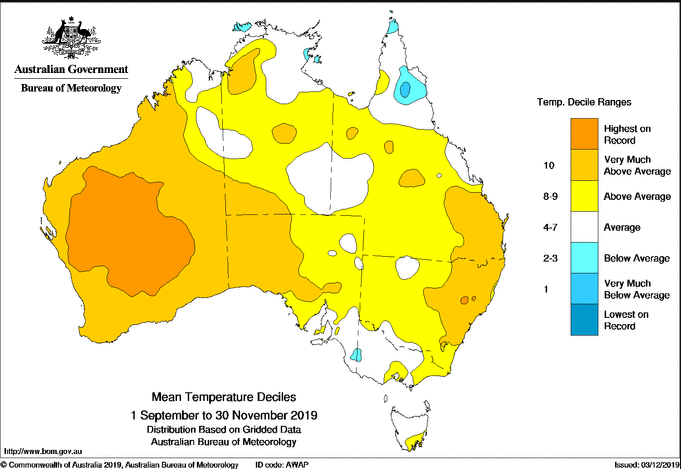 Image 2: Rainfall deciles across Australia in spring 2019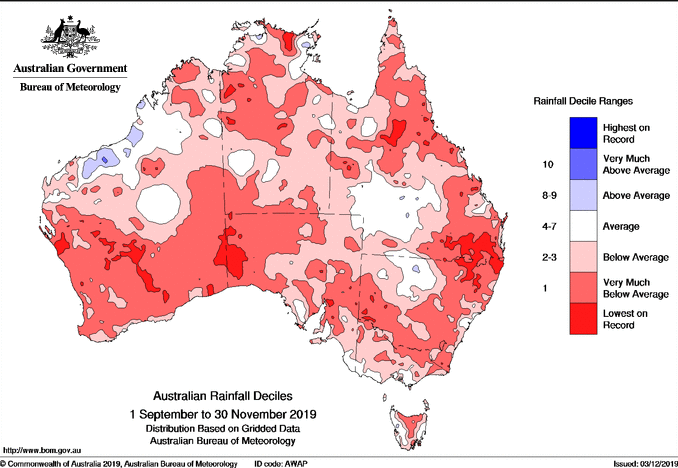 Image 3: Rainfall outlook for Australia from January to March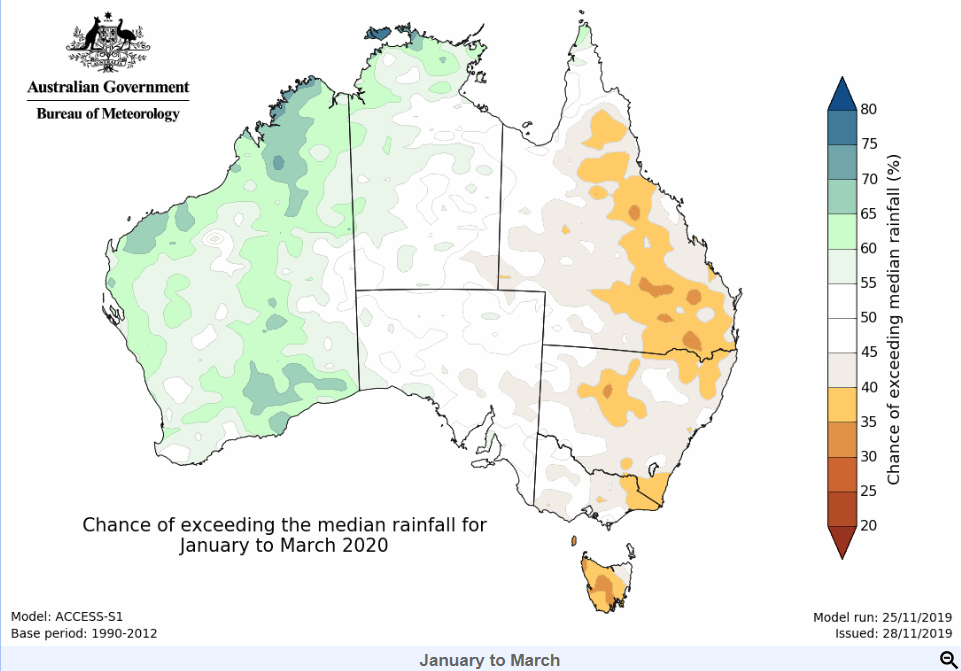 ---