Twitter

Instagram

Facebook | QLD | NSW | VIC | TAS | SA | WA | NT | NZ
---
Thunderstorm activity lights up Australia
9 December 2019
Scattered, tending widespread thunderstorm activity lit up parts of inland WA, north-western NT and inland QLD on Sunday afternoon.
Extremely hot temperatures gave way to severe thunderstorms across the western Top End in the NT, with a spectacular light show across the Adelaide River. Delamere in the Gregory region recorded a wind gust to 83km/h, just short of the severe threshold of 90km/h.
Near Kingaroy in southern QLD, severe thunderstorms produced hail larger than golf balls, thanks to an intense cluster of westerly building thunderstorms.
A low pressure trough across eastern-inland WA was the focus for afternoon thunderstorms for parts of the south Interior and Eucla region. High based storms across this region produced numerous cloud to ground lightning and locally damaging winds in the form of microbursts.
Storm activity is expected to continue across northern Australia during the next few days, with thunderstorm activity likely to return to eastern QLD and NSW as the system responsible for storms in WA shifts east.
Image 1: Previous 24hrs lightning strikes, via Landgate.wa.gov.au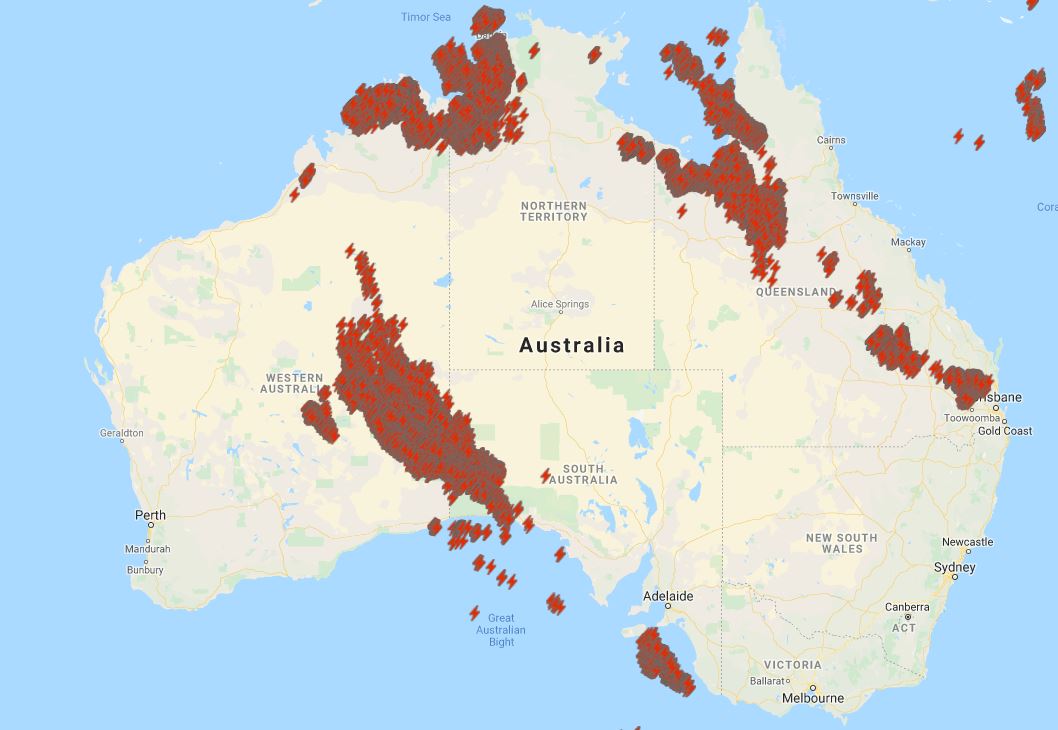 Image 2: Severe storm casting a shadow near Kingaroy. EWN satellite and lightning tracker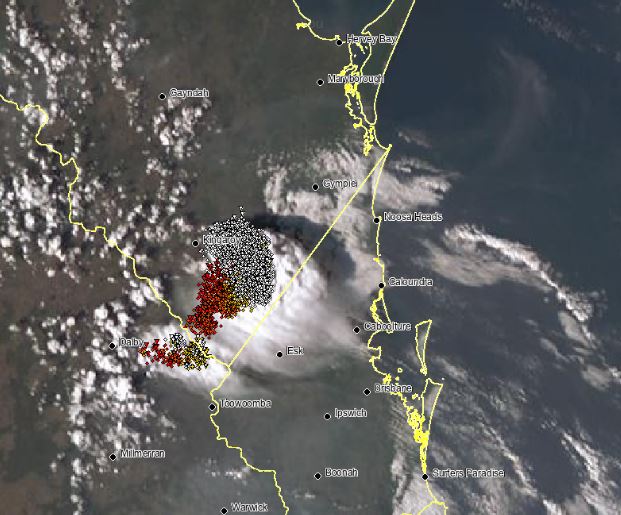 Image 3: Large hail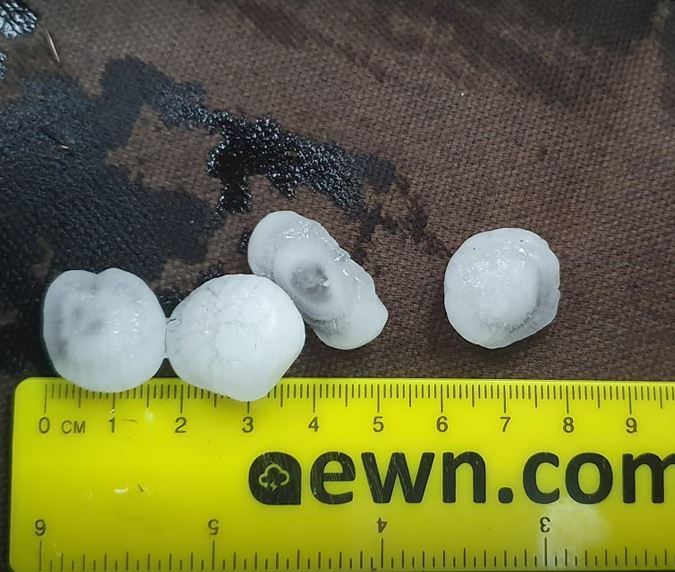 ---