Twitter

Instagram

Facebook | QLD | NSW | VIC | TAS | SA | WA | NT | NZ
---
Perth Test Match set to sizzle
10 December 2019
Test Cricket makes a return to Perth this week, with Australia and New Zealand fighting it out, with what is expected to be a sizzling encounter both on and off the field.
The mercury is set to skyrocket across Western Australia, with temperatures in the high 30's to low 40's for many locations over the next 7 days.
Perth's maximum temperatures are forecast to hit 34C today, 38C Wednesday, 39C Thursday before maxing out at 40C on Friday, Saturday and Sunday.
Should Perth hit 40C on Friday, Saturday and Sunday, it will be the first time in history is has registered three consecutive days at 40C or hotter in December.
Cooler westerly winds are expected to move across coastal and adjacent inland areas of the South West Land Division during Monday, with temperatures dropping as much as 10C.
Sadly, no respite is expected for inland areas, with temperatures continuing to climb into early next week. Many locations are set to see an extended period with temperatures in the mid 40's for at least the next 7-9 days.
Image 1: BoM weekly forecast for Perth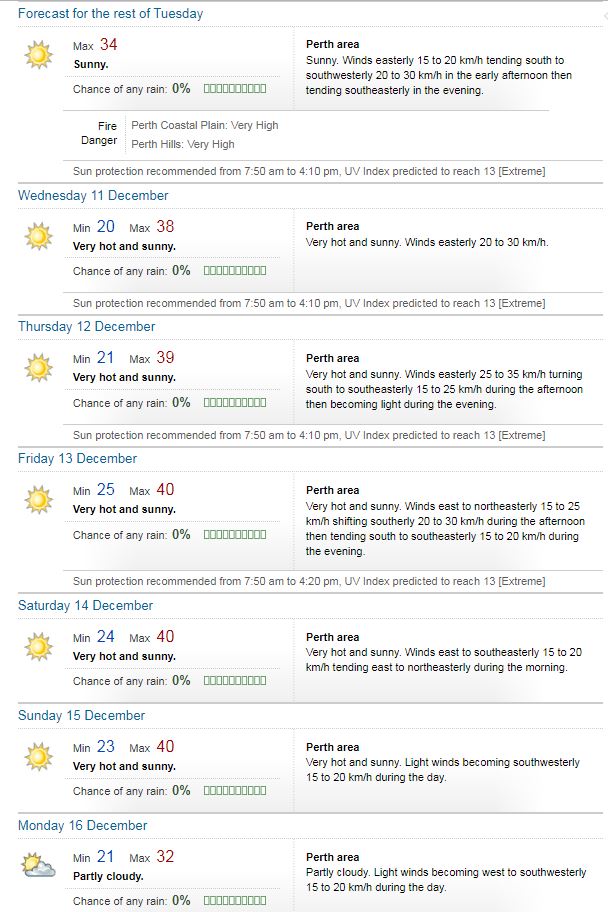 Image 2: GFS Maximum temperatures, Wednesday to Monday. WeatherWatch MetCentre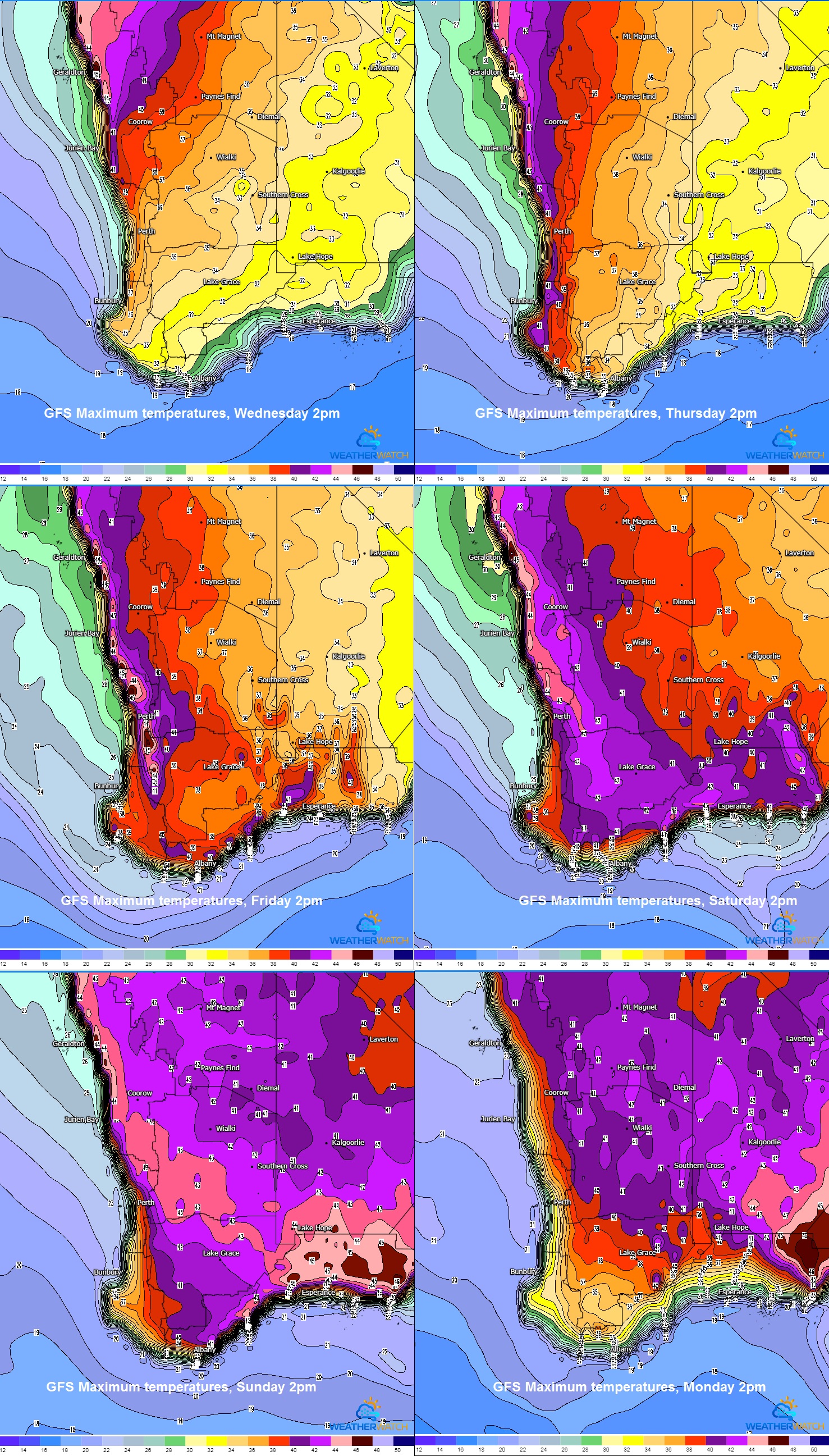 ---