Twitter

Instagram

Facebook | QLD | NSW | VIC | TAS | SA | WA | NT | NZ
---
Heavy thunderstorm unloads a quickfire 89.8mm of rainfall over Brisbane in an hour - Electric skies light up over Southeast QLD and Northeast NSW
Thursday, 12th December 2019
Severe Thunderstorms affected parts of the Southeast and Brisbane CBD
Damaging winds, giant hail and heavy rainfall all primary threats
29,000 residents without power after 208,000 recorded lightning strikes
Flash flooding occurred for parts of East Brisbane and City Center
Thunderstorm produced more rainfall than the past six months of rain combined
Wettest December day since 1956 for Brisbane
Severe thunderstorms again on the forecast today for parts of Southeast Queensland
Severe Thunderstorms developed through parts of the Northern Tablelands of New South Wales and also parts of the Southern Darling Downs yesterday afternoon delivering localised strong to damaging wind gusts, large hail and heavy rainfall before crossing the southwestern range of the Southeast Coast of Queensland.
At 4:06pm yesterday, the Bureau of Meteorology issued a Severe Thunderstorm Warning for Southeast Queensland for damaging winds, large hailstones and heavy rainfall. An 85km/h gust was recorded at Wellcamp Airport at 3:49pm, along with reports of large hail to the southeast of Warwick which cemented the fact damaging winds and large hail were already evident and likely should continue should thunderstorms develop further for inland and coastal parts of the southeast later in the evening. By 5:14pm, the Bureau cancelled the Severe Thunderstorm Warning however continued to monitor the approaching line of thunderstorms to the southwest of Brisbane.
At 6:38pm, another Severe Thunderstorm Warning was issued for people situated within parts of the Southern Downs Council area with again all three severe elements like in damaging winds, large hailstones and heavy rainfall. Over the course of the next hour-or-so, thunderstorms began to further intensify and attempt to cross the southern and western ranges onto the Southeast Coast. At 8:00pm, severe thunderstorms were detected on the weather radar to the area northwest of Warwick and moving towards the northeast. An hour later, people in parts of Ipswich, Logan, Scenic Rim, Southern Downs and Lockyer Valley council areas were adding into the warning on thunderstorm approach. At 9:44pm, the Brisbane City, Somerset, Redland City and Moreton Bay council areas were added into the warning.
Transmitters servicing the area of Brisbane City, Logan, Redland Bay and Moreton Bay council regions were requested to use the standard emergency warning signal before broadcasting severe thunderstorm warning information at 11:08pm for damaging winds and heavy rainfall. Very dangerous thunderstorms by this stage were detected near the Brisbane CBD and Redcliffe producing stunning rainfall rates of 89.8mm for Brisbane within one hour, with a final total of 135mm for East Brisbane (122mm in one hour). This intense rainfall rate in turn produced areas of significant flash flooding in Brisbane itself and the surrounding inland suburbs, including the bayside.
Other notable rainfall occurred at sites including but not restricted to Salisbury with 92mm, 87mm for Bulimba and Holland Park, 85mm Corinda, 81mm Toowong, 74mm Hemmant, 72mm at Gooburn and Mt Cootha, 60mm Inala, 55mm Bellbird Park and 52mm at the Brisbane Airport. These are all for a 24 hour period to 9:00am this morning, Thursday the 12th of December 2019.
The heavy deluge of intense rainfall also was accompanied by intense lightning flash rates, especially as the thunderstorm intensified on the coastal strip partially due to an increase in low-level moisture. The line of severe thunderstorms was extremely lightning active over the course of the lifecycle producing 208,000 lightning strikes and leaving 29,000 Brisbane residents in the dark.
Severe thunderstorms are again forecast today for inland and adjacent coastal inland regions of Southeast Queensland with all modes of severe weather again likely in the form of localised strong to damaging winds, large to giant hail and heavy rainfall that may be conducive to flash flooding. As always, please keep up-to-date with all severe weather alerts and information, including severe thunderstorms and bushfires via the Early Warning Network. Don't forget to check out our Significant Weather Threat Map for today's threats nationwide found here: https://www.ewn.com.au/info/significant_weather_forecast_map.aspx
Image 1: 24 hours to 9am Rainfall - Early Warning Network Rainfall Map. *Red indicates rainfall over 100mm within a 24 hour period.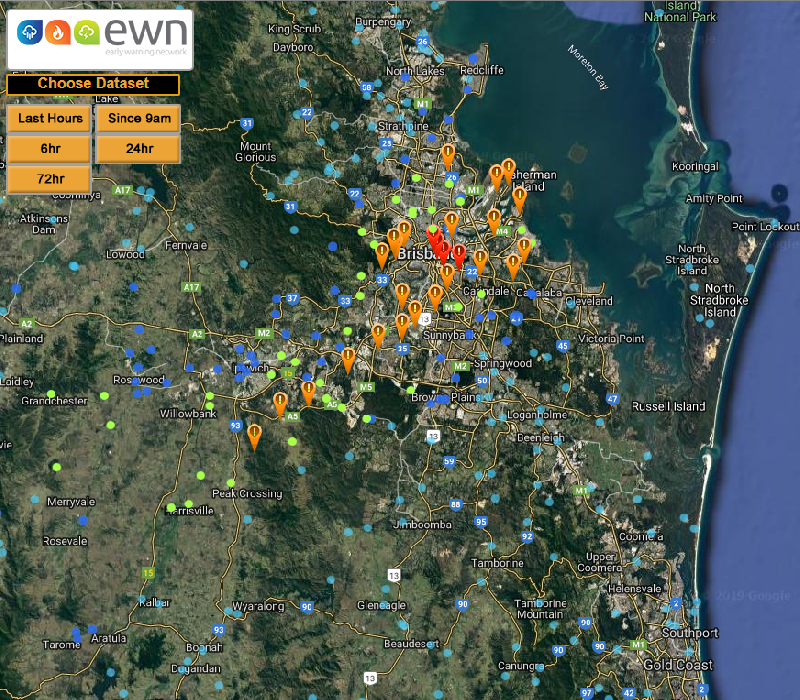 Image 2: Severe Thunderstorms Warning - Very dangerous thunderstorm over the Brisbane CBD on 11th December, 2019 warned for damaging winds and heavy rainfall.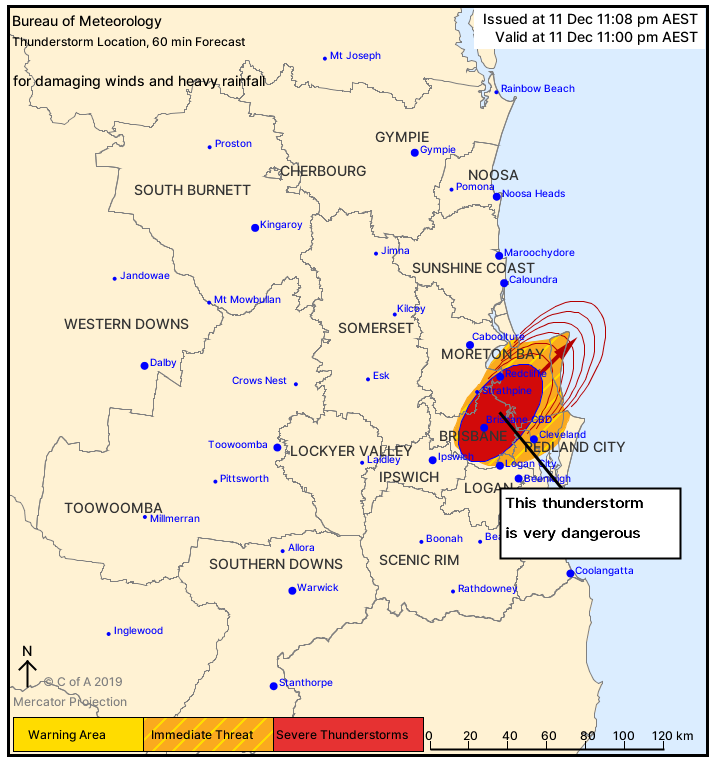 Image 3: Big boy on the QLD/NSW border - Himawari 8 Satellite Water Vapour imagery showing very large and severe thunderstorm late yesterday afternoon on the southern ranges.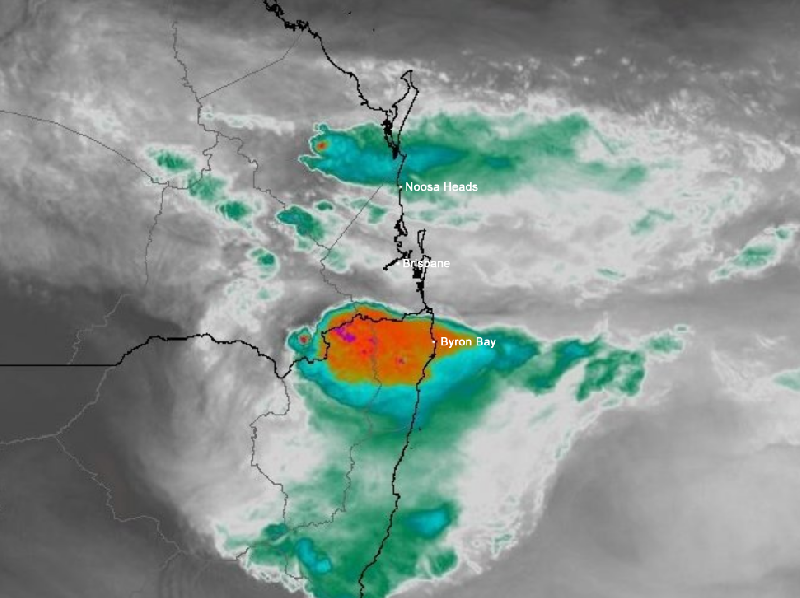 ---