Twitter

Instagram

Facebook | QLD | NSW | VIC | TAS | SA | WA | NT | NZ
---
Severe thunderstorms lash the Top End
Wednesday, 18th December 2019
Whilst the monsoon it yet to affect Australia, thunderstorm activity is steadily increasing across parts of the Northern Territory.
During Tuesday afternoon, a large squall line developed across inland parts of the Top End, before moving west through the Arnhem, Daly and Gregory regions.
Douglas River, to the south-east of Darwin was worst hit, recording a gust to 115km/h at 5:54pm, with Middle Point recording 113km/h at 2:52 pm and Batchelor registering a 95km/h gust at 8:45pm.
Damaging winds were not the only threat that these large storms produced, with an incredible light show raging well into the evening hours.
Adelaide River Dirty Lagoon topped the rainfall totals, with 27mm to 9am this morning. Other notable figure were; Beeboom Crossing 12mm, Kangaroo Flats 20mm and Middle Point 10mm.
Further thunderstorm activity is expected over the next several days, with the potential for severe thunderstorms to return to parts of the Top End later this week and into weekend. More isolated storm activity is expected to be ongoing across central parts of the Territory, where locally damaging winds in the form of microbursts may develop.
Image 1: EWN lightning tracker as severe storms sweep across the NT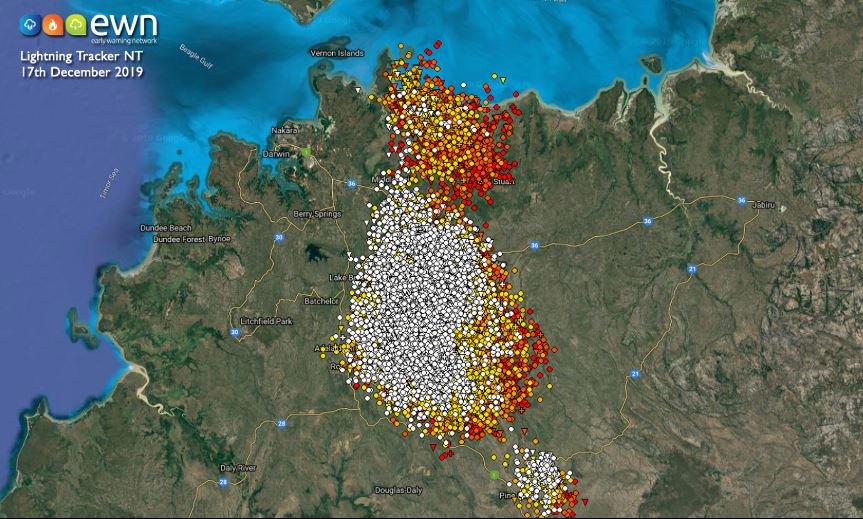 Image 2: EWN lightning tracker as severe storms sweep across the NT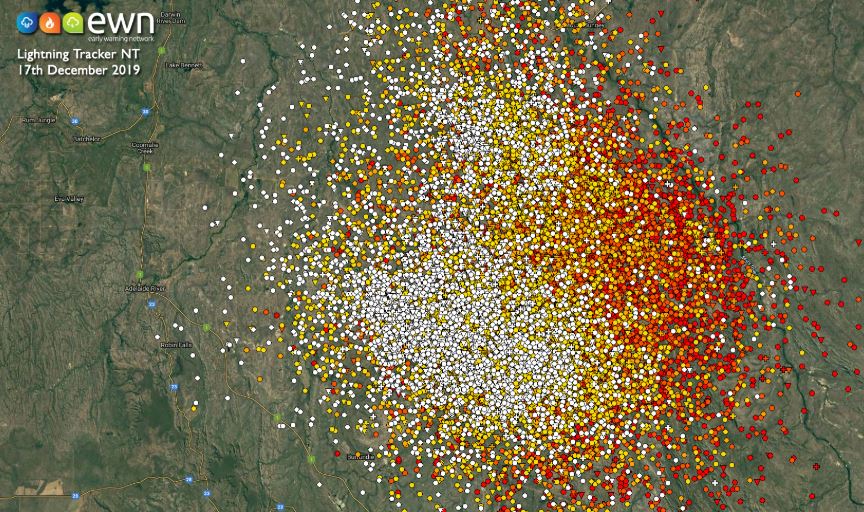 ---