Twitter

Instagram

Facebook | QLD | NSW | VIC | TAS | SA | WA | NT | NZ
---
Heatwave conditions and fire weather spreading into Australia's southeast
Friday, 27th December 2019
Another wave of heat is spreading across Australia's southeast over the next several days, and while temperatures aren't expected to reach the heights of last week, there are likely to be some dangerous fire days once again as winds increase.
People in the southeast have had a reprieve of heat due to a cold front, after temperatures reached up to 49.9 degrees last week, however the hot airmass has only just retreated back to the north and interior. Darwin sweltered through its hottest night on record last night, dipping to only 30.2 degrees, while Coober Pedy has been reaching the low to mid 40s every day since Sunday.
A trough will drag this heat south once again, with most inland locations over South Australia, Victoria, New South Wales and Queensland likely to reach the mid-to-high 30s to low 40s, with areas in the interior hitting the mid 40s.
Adelaide will see four consecutive days reaching the high 30s or low 40s between today and Monday, whilst western Sydney will see temperatures become increasingly hotter from tomorrow, reaching 40 degrees in Penrith on Saturday, and up to 45 degrees by Tuesday.
The heat will spread further south this time into Tasmania, with Hobart reaching 31 degrees tomorrow and 37 degrees on Monday. Melbourne is expected to reach the low-to-mid 40s on Monday.
Whilst not too many records will be threatened by this wave of heat, the main concern is the fire risk due to associated windy weather.
Windy conditions are likely over parts of SA, NSW, VIC and TAS tomorrow and may be associated with dry lightning, which brings a significant risk of new blazes, although at this stage it isn't expected to be as bad as last Friday across SA.
However, the day of concern is on Monday across SA, VIC, TAS and southern NSW, where there is potential for fire danger to reach extreme to catastrophic as winds gust to 80km/h with possible dry lightning - conditions very similar to last Friday.
The fire risk will shift to NSW on New Years Eve as temperatures soar into the 40s, before a southerly buster with gusts to 70-80km/h pushes up the coast, causing difficult conditions for fire fighters once again.
Image 1: BoM Heatwave forecast for Saturday, Sunday and Monday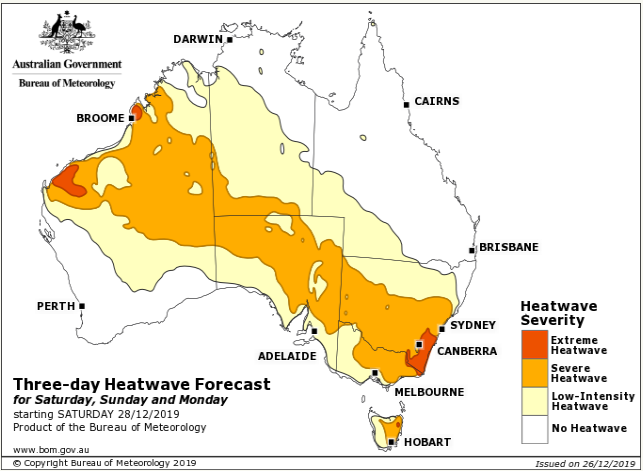 Image 2: OCF Forecast Temperatures for Monday 30th December, 2019
---