Twitter

Instagram

Facebook | QLD | NSW | VIC | TAS | SA | WA | NT | NZ
---
Heavy falls cause flash flooding across parts of Mackay.
Saturday, 28th December 2019
Heavy rainfall has lead to flash flooding across parts of Mackay overnight.
A slow-moving storm complex in association with a moist onshore flow, produced totals in excess of 100mm for numerous locations, with isolated falls exceeding 200mm. These heavy falls have lead to flash flooding, particularly in the Beaconsfield region of Mackay.
Heaviest falls to 9am this morning were, McKillop with 228mm, McCreadys Creek 228mm, Rowallan Park 209mm and Black Mountain 205mm. Other notable falls were Mackay with 118mm (highest daily December total since 24th 2012), Mount Pleasant 164mm, Dumbleton Rocks 105mm, Golflinks 178mm
During Saturday, further showers and thunderstorms are expected, with isolated heavy falls possible throughout the day.
Image 1: Rainfall totals, 24hrs to 9am 28/12/2019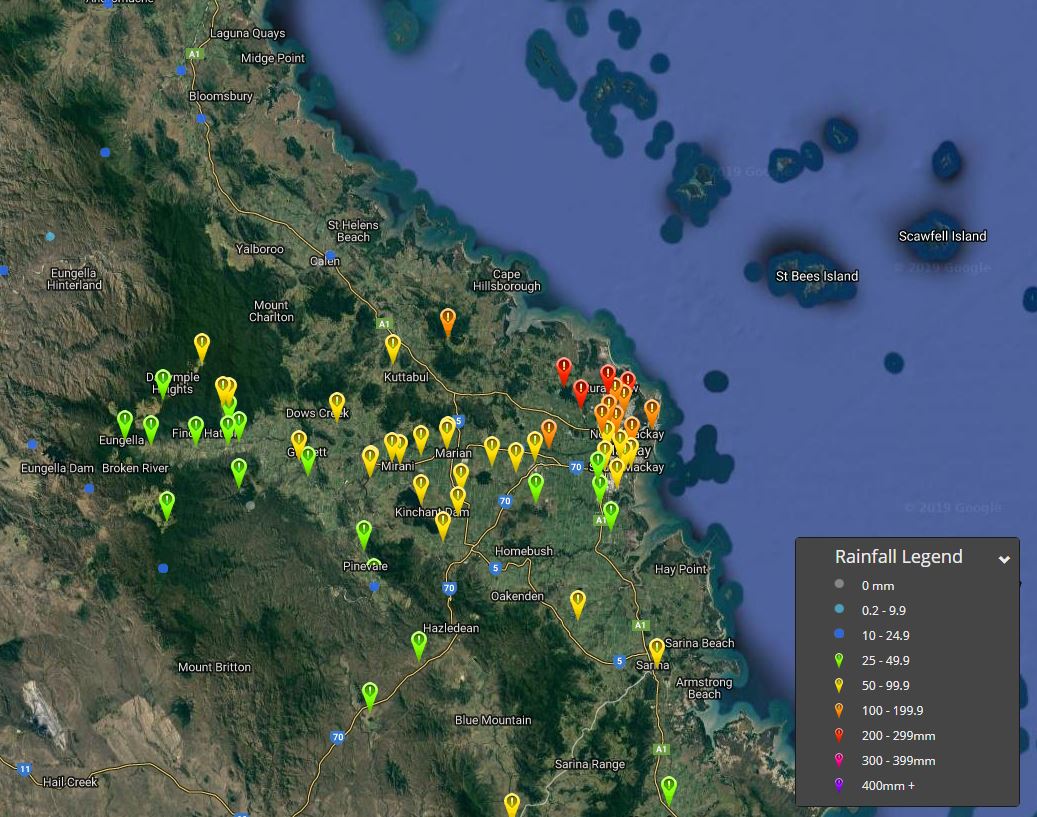 ---