Twitter

Instagram

Facebook | QLD | NSW | VIC | TAS | SA | WA | NT | NZ
---
Southern Australian heat gives way to severe storms and emergency warned fires.
Tuesday, 31st December 2019
South Eastern parts of the continent have sweltered under another intense heatwave, with temperatures skyrocketing into the low to mid 40's for numerous regions once again.
A pre-frontal trough and cold front advanced across southern parts of Australia, and in combination with a high pressure system in the Tasman Sea, dragged a very hot airmass from north-western Australia into the southern states. These systems in combination, produced a strong pressure gradient which lead to severe weather warnings and damaging winds for NSW, VIC and SA.
Temperatures soared across parts of TAS with Hobart recording its hottest December day on record, reaching 40.8°C, eclipsing the previous record of 40.6°C set back in 1897. This also made it Hobart?s second hottest day in history. Other notable temperatures in TAS were Friendly Beach 42°, Swansea 41° and Ouse 40°C.
Along the frontal system, a tongue of mid-level moisture would help in the development of thunderstorm activity, which stretched from southern parts of the NT, through SA, NSW, VIC and into TAS. The resultant thunderstorm activity also halted the Big Bash game in Launceston between the Hobart Hurricanes and the Melbourne Stars. Due to the very dry conditions at the surface and high based thunderstorms, these quickly became severe with damaging winds in the form of microbursts.
The strongest gusts recorded in associated with thunderstorm were, VIC: Melbourne Airport 91km/h, St Kilda 93km/h, Kilmore 93km/h, Walpeup 104km/h and Hopetoun 96km/h. SA: Renmark 93km/h, Cultanta 95km/h. TAS: Hobart 87km/h and Mount Wellington with a 104km/h wind gust.
The very hot conditions and strong winds fanned dangerous bushfires across SA, VIC, NSW and TAS with numerous emergency warned fires developing for these locations. Some of these fires are so big and intense they were warned by the Bureau of Meteorology for destructive winds and also produced numerous lightning strikes across the East Gippsland in VIC and South Coast of NSW (pyro-cumulus). The tops of these fires or pyrocumulus clouds were nearing 16km high effectively creating their own weather systems.
Image 1: NSW fire storm across the South Coast. 31/12/2019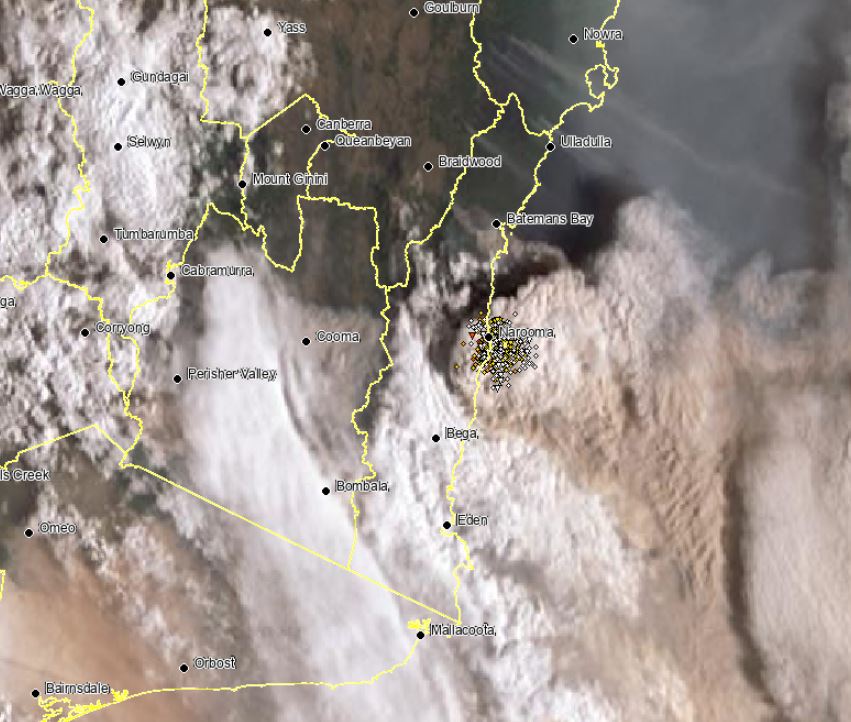 Image 2: Australian water vapour satellite image. 30/12/2019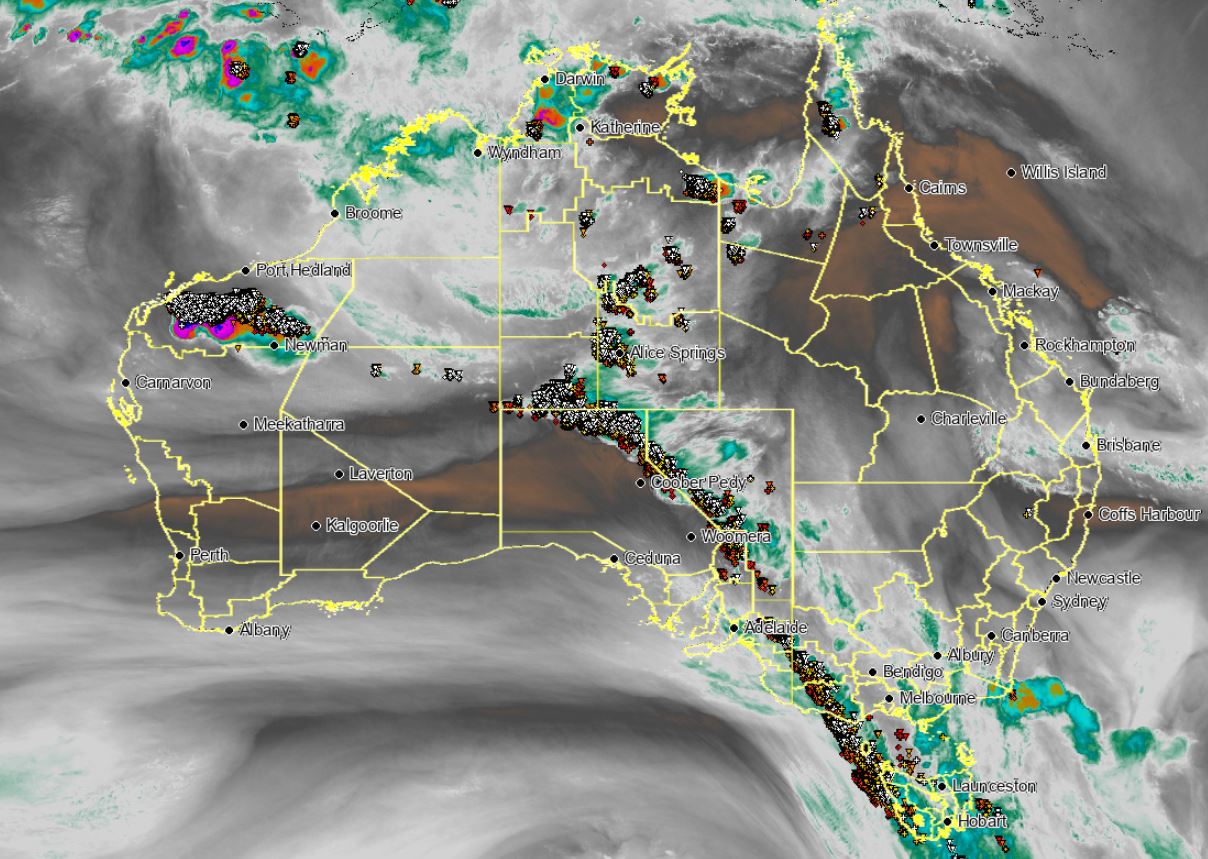 ---