Twitter

Instagram

Facebook | QLD | NSW | VIC | TAS | SA | WA | NT | NZ
---
Storms looming for southern QLD and northern NSW
3rd April 2020
Widespread storm activity is likely to develop for parts of Victoria, New south Wales, inland Queensland, Northern Territory, South Australia and western Tasmania during Friday afternoon. This activity will steadily contract into South Eastern Queensland and northeastern New South Wales during Saturday.
A broad upper trough, deepening surface trough and vigorous cold front will generate scattered showers, storms and rain periods across inland QLD, NSW and Victoria during Friday afternoon. Favourable wind shear will support organised thunderstorm updrafts, with a few severe thunderstorms expected and capable of producing damaging winds, bursts of heavy rain and the potential for large hail, particularly across southern inland NSW and western-central VIC.
Across western-central VIC, a secondary band of strong storm activity may develop this evening, as a vigorous cold front sweeps across the region, with damaging winds (locally destructive) and bursts of heavy rain.
Damaging wind gusts are expected in the wake of this front, with severe weather warnings now current for southeastern parts of SA, coastal and Alpine regions of VIC and NSW. Gusts of up to and exceeding 90km/h are expected, with conditions gradually easing for SA during Saturday.
During Saturday, the focus for storm activity will shift into northern NSW and southern and central parts of QLD. Whilst favourable wind shear will support severe storm activity, cloud cover may inhibit stronger instability across southern QLD, limiting the overall severe threat.
However, at least a few strong storms are expected, potentially severe with damaging winds possible across parts of the Darling Downs and SE QLD. Should cloud cover be limited and strong instability does develop, large hail will become possible with severe storms across these regions. In central and northern NSW, severe storm activity is expected during Saturday, with intense localised rainfall and damaging winds the primary threat, although the potential for large hail will exist should organised thunderstorms develop.
Overnight Saturday and into Sunday, this trough will shift off the east coast, with drier southwesterly winds across inland parts of the country leading to fine and cooler conditions for NSW and QLD.
Damaging winds gusts will likely persist into southern NSW and VIC during Sunday, with scattered showers and small hail expected for coastal regions of SA, VIC and TAS. Snow fall of up to 10cm is possible across Alpine regions of TAS, whilst a dusting of snow is possible for Alpine regions of VIC and NSW during Sunday morning.
Image 1: CAPE forecast, 4pm for SE QLD/NE NSW 4 April, 2020. Image via WeatherWatch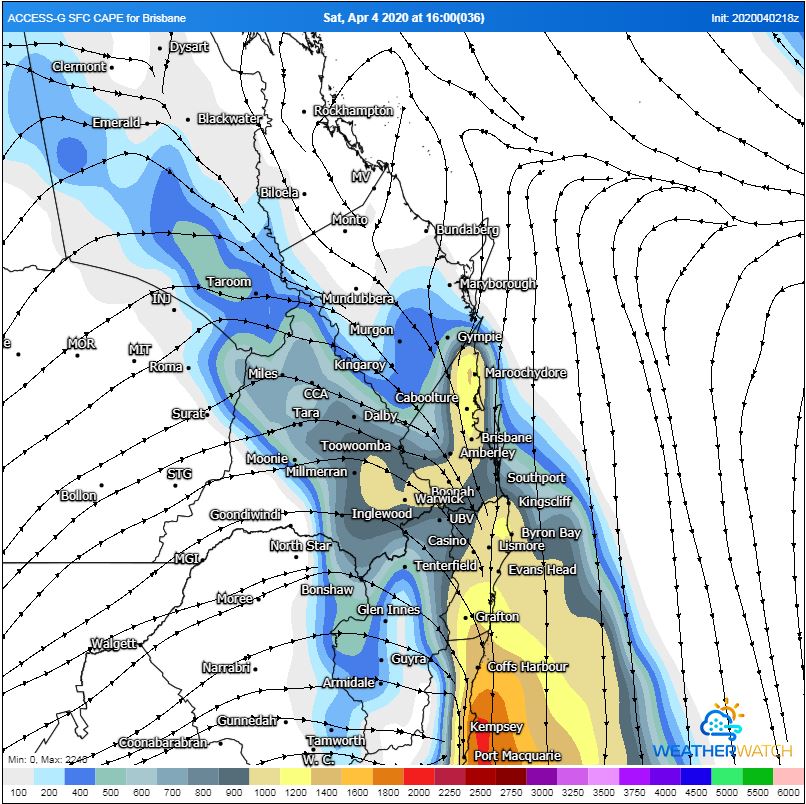 Image 2: BoM QLD storm forecast map 3/04/2020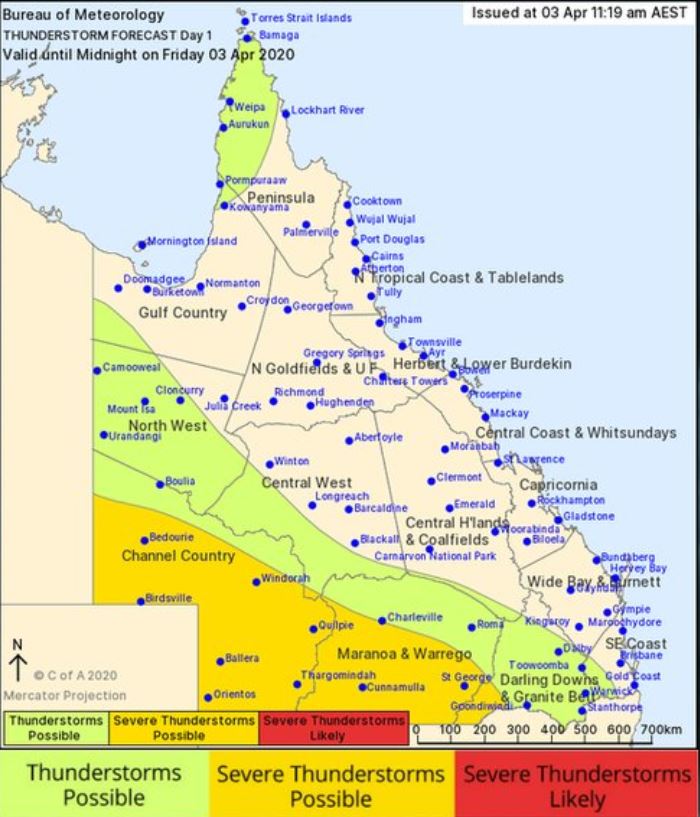 Image 3: BoM NSW storm forecast map 3/04/2020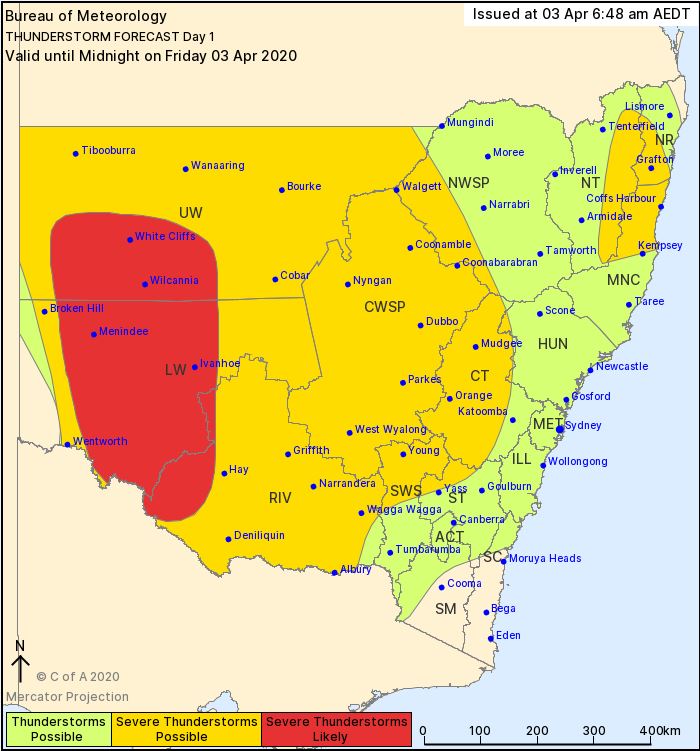 Image 3: BoM VIC storm forecast map 3/04/2020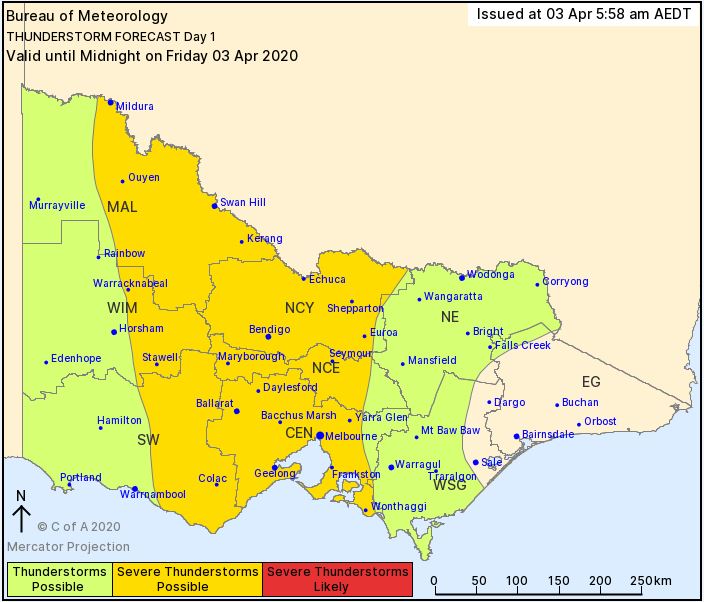 ---