Twitter

Instagram

Facebook | QLD | NSW | VIC | TAS | SA | WA | NT | NZ
---
Easter set to bring more rain, wind and snow for southeast Australia
8th April 2020
Easter 2020 might be a good one when it comes to social distancing and being homebound as a vigorous cold front is set to bring cold, wet and windy weather to Australia's southeast from Friday to Sunday.
On Friday, rain and possible thunderstorms are set to develop across New South Wales, northern Victoria and far southern Queensland as a low pressure trough ahead of the cold front is fed by humid northerly winds.
Across parts of NSW widespread falls of 5-to-10mm are likely, however some central and northern areas on and west of the divide are likely to see totals in excess of 20-to-30mm (with isolated falls in excess of 50mm possible), providing fantastic follow up rain to those seen early in the month and in early March.
This trough will be pushed offshore on Saturday as the cold front approaches causing rain to clear these regions, however this will send a burst of showers, snow, localised thunder, small hail and strong winds across TAS, VIC and southern NSW.
Parts of western TAS, eastern VIC and NSW alpine areas will also see widespread falls of 5-to-10mm, with isolated falls in excess of 20-to-30mm. This rain is expected to fall as snow as low as 800-900 metres across parts of TAS, VIC and NSW, with showers also expected to be associated with small hail across other areas, including Melbourne.
Widespread wind gusts of 80-100km/h are expected across many parts of TAS, VIC and NSW on Saturday (with these strong gusts likely to extend as far north as NSW's Northern Tablelands), with more exposed coastal and alpine parts possibly seeing gusts reaching 100-120km/h, bringing the potential for damage.
In contrast to further south, those ahead of this front over central east NSW, northern NSW and into QLD will see balmy weather, with temperatures reaching 27 degrees on Saturday in Sydney and 30 degrees in Brisbane, before cooling down on Sunday.
By Sunday, a ridge of high pressure will cause significant easing of conditions across southeastern Australia, although temperatures are expected to remain cool.
Monday is expected to bring the sunniest and calmest conditions of the long weekend, as a large high resides over the region.
Image 1: Accumulated precipitation over southeast Australia until 4pm EST Saturday 11th April, 2020. Source: Weatherwatch Metcentre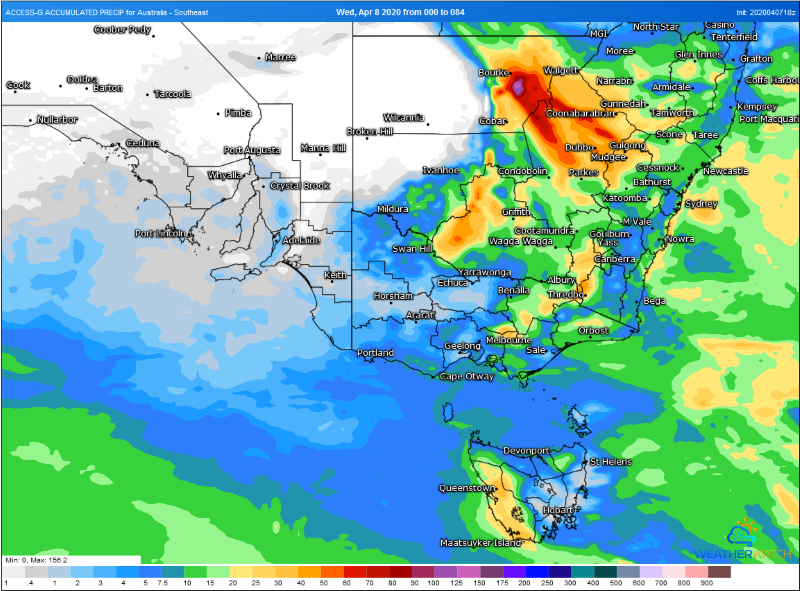 Image 2: Forecast wind gusts across southeast Australia at 4pm EST Saturday 11th April, 2020. Source: Windy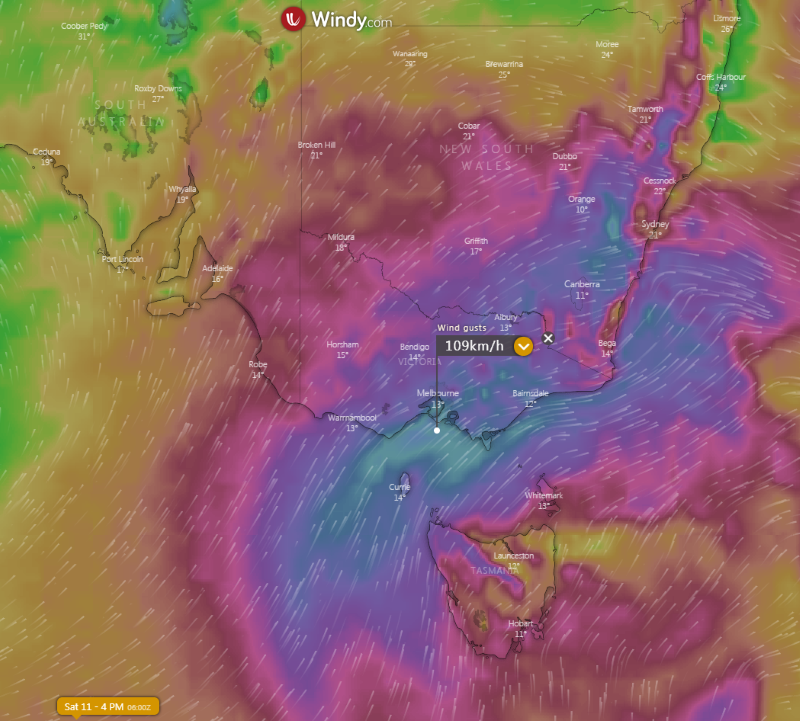 Image 3: Forecast rain and snow at 4pm EST Saturday 11th April, 2020. Source: Windy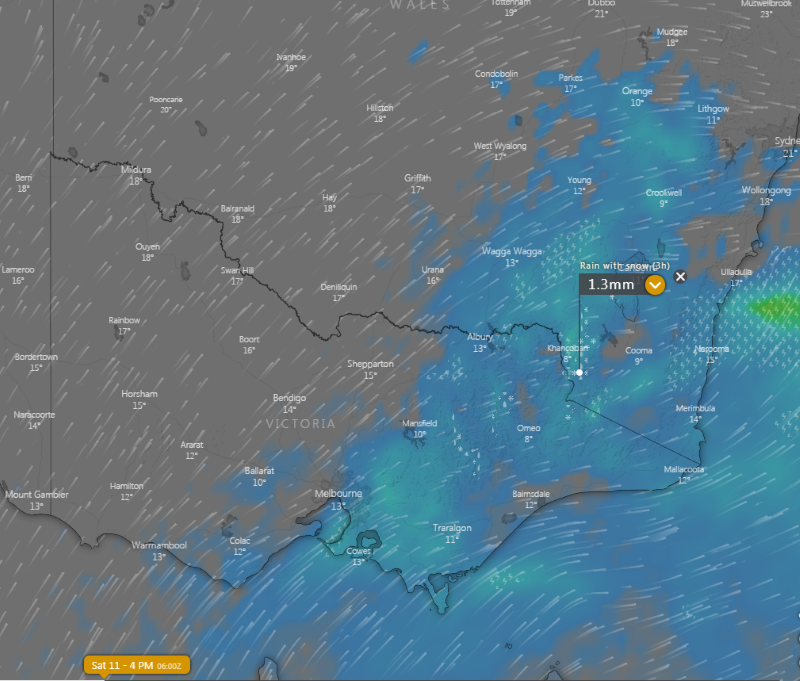 ---