Twitter

Instagram

Facebook | QLD | NSW | VIC | TAS | SA | WA | NT | NZ
---
Record April heat affecting southwest WA this Easter
10th April 2020
Parts of southwest Western Australia are in the middle of what is likely to end up as the hottest run of days on record for April, as temperatures soar into the mid to high 30s on Friday and Saturday.
A low pressure trough lying down the west coast is filtering heat down from the north of the country, and due to a lack of frontal systems has been stagnating allowing warmth to persist throughout the week.
Perth has already seen four consecutive days in excess of 30 degrees, with Friday and Saturday set to get even hotter as temperatures reach into the mid 30s. Saturday is expected to be the hottest day with a forecast top of 37 degrees, challenging the record of 37.6 degrees set in 1910. However, by this stage Perth would have seen its hottest six spell on record for April.
Further inland, the peak of the heat will between Sunday and Tuesday. Kalgoorlie will soar to 36 degrees on Sunday and 37 degrees on Monday, while Gascoyne Junction will reach 39 degrees on Sunday and possibly crack 40 degrees on Monday. Laverton is forecast to reach 39 degrees on Tuesday, only a degree shy of the April record set in 1957.
Weak frontal activity will bring cooling to the southwest (including Pertth) from Sunday, however a stronger front will flush the heat out properly from mid next week, dropping temperatures down into the high teens or early 20s.
Image 1: OCF Forecast maximum for Saturday 10 April, 2020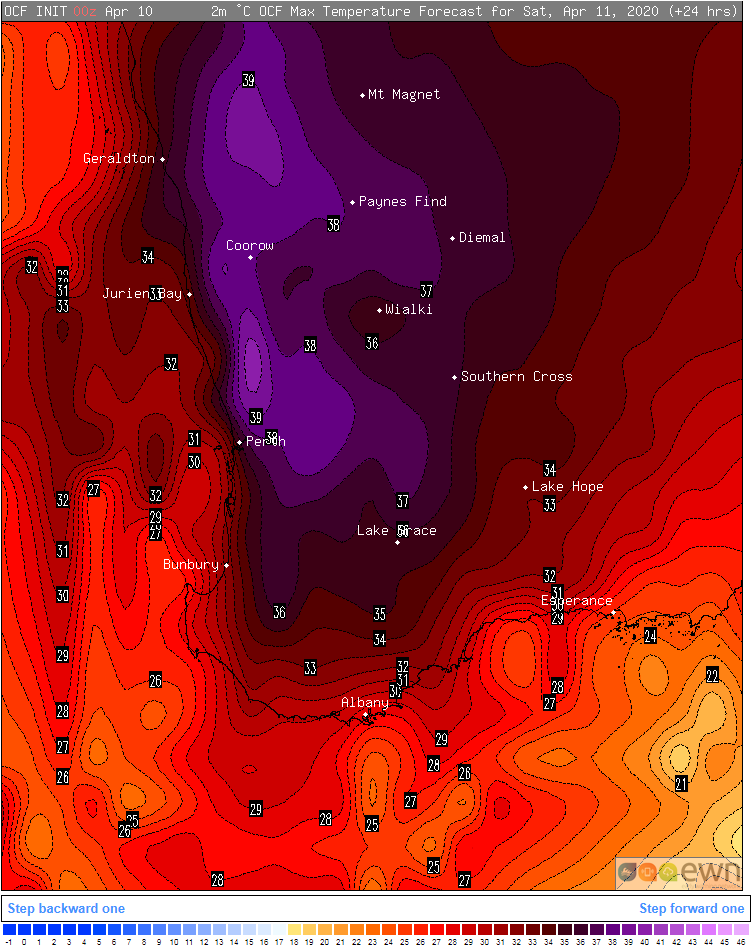 Image 2: OCF Forecast maximum for Tuesday 13 April, 2020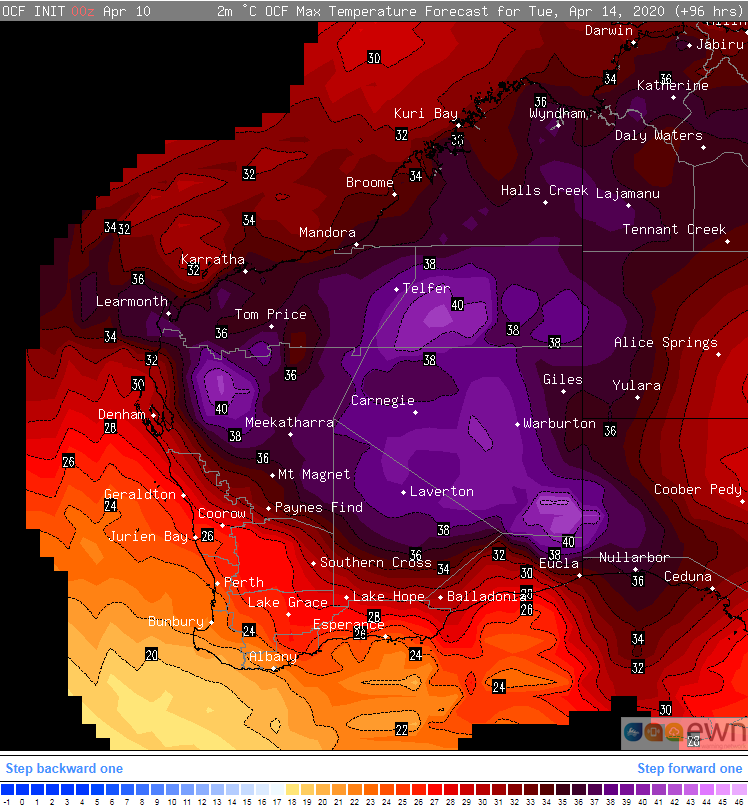 ---