Twitter

Instagram

Facebook | QLD | NSW | VIC | TAS | SA | WA | NT | NZ
---
Record hailstorms lash Central Queensland
20 April 2020
Destructive thunderstorms lashed parts of Central Queensland on Sunday afternoon, with numerous large to giant hail reports.
An upper trough moving across Queensland combined with a surface trough to produce scattered storm activity across central parts of the state on Sunday afternoon.
Storm activity developed across inland locations during the early afternoon, with the initial supercell hitting Biloela in the Capricorn region of Queensland. Large hail was observed with this storm, with Biloela picking up 19mm of rain in a 20-minute period.
Storm activity continued to develop and move northeast during the afternoon, with a more significant supercell moving across the Rockhampton to Yeppoon region.
Giant hail up to 12cm was recorded by locals, smashing windows and destroying cars in Yeppoon, likely making this the largest hail stones to ever fall in Queensland during April, and unofficially the largest hail to fall in the country (in April) since the Sydney hail storm of 1999.
The focus then shifted into the Whitsunday region of Queensland, with golf ball sized hail reported in Sarina at 5:40pm, before thunderstorms moved offshore in the Mackay area, leading to a spectacular lightning display.
Whilst hail isn't uncommon to see hail across these regions, the size, time of year and how far north this giant hail fell, makes an event of this nature highly unusual.
Image 1: Giant hail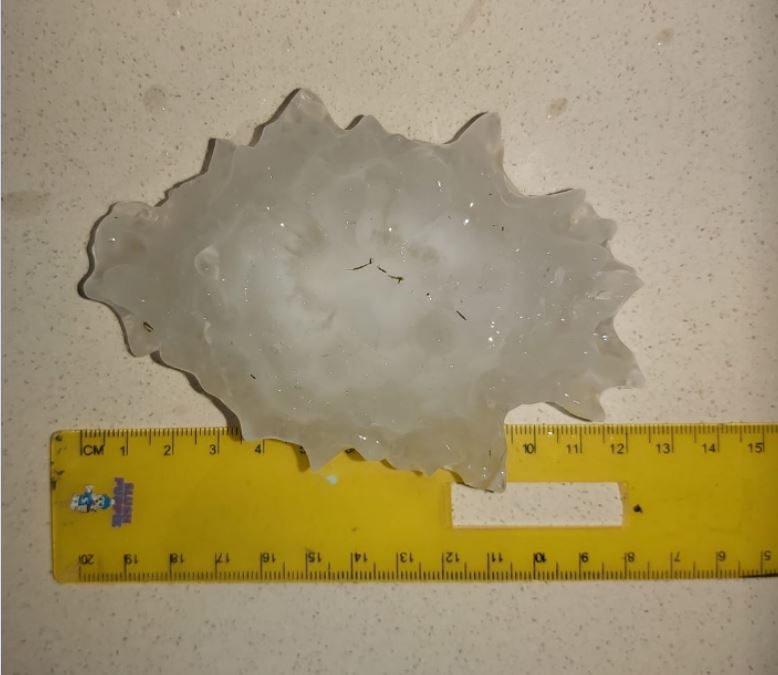 Image 2: Giant hail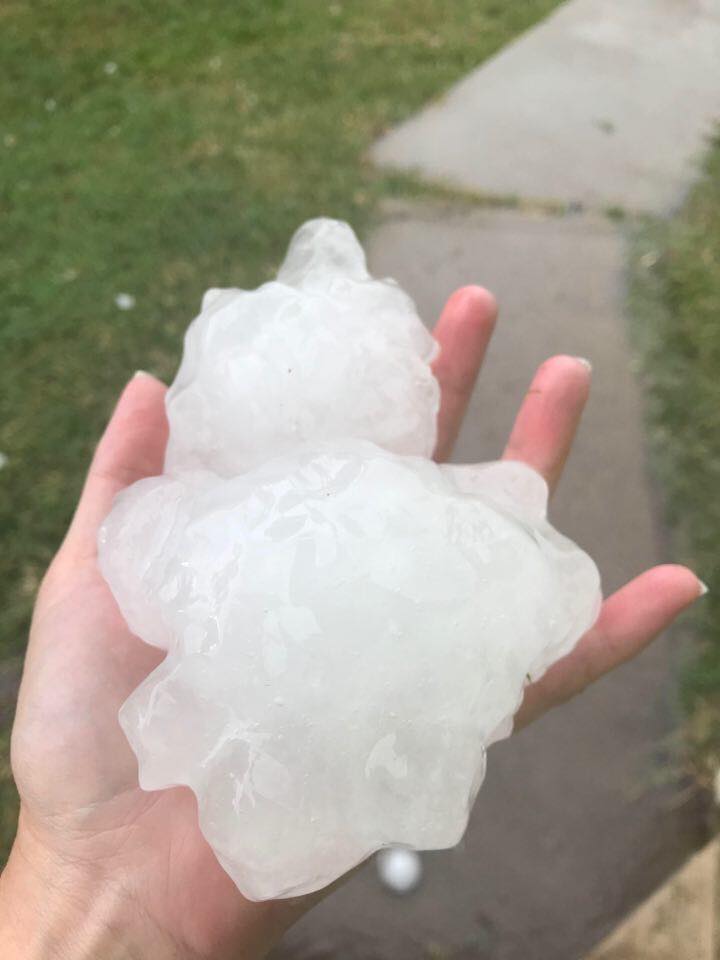 ---