Twitter

Instagram

Facebook | QLD | NSW | VIC | TAS | SA | WA | NT | NZ
---
Vigorous cold front to bring heavy rain, thunderstorms, strong winds and snow to southeastern Australia
27 April 2020
The strongest cold front of the year is set to sweep across Australia's southeast from Wednesday, causing temperatures to plummet and bringing a burst of rain, wind, thunderstorms and snow.
Showers will start affecting parts of South Australia from tomorrow with the pre-frontal trough, bringing patchy falls of 1-5mm with some areas seeing up to 10-15mm.
As this pre-frontal trough moves east on Wednesday it will gain moisture, causing rain to become heavier and more widespead, with thunderstorms also likely to develop. At the same time, the main frontal system will begin pushing into SA and Victoria, bringing a renewed burst of showers, especially near the coastlines. Across eastern SA, VIC, TAS and NSW, widespread falls of 5-to-10mm are likely, with falls of 5-to-20mm likely near the SA and southwest VIC coasts as well as western Tasmania due to the front.
Across eastern (especially northeast) Victoria and into parts of southern and central NSW, conditions will be particularly unstable with the risk of severe thunderstorms, with flash flooding and damaging to locally destructive winds the main threat. The more convective nature of the system here will lead to a higher risk of flash flooding, with the possibility of more than 50-to-100mm falling within a 24 hour period over northeast VIC and into southern NSW. Minor riverine flooding is also possible.
On Thursday, rain and storms will spread through the remainder of NSW, with even some precipitation reaching into southern QLD (although falls will be lighter). Falls will be heaviest on the slopes and ranges of southern and central NSW with widespread totals of 15-to-30mm, with some areas seeing in excess of 50mm. In northern NSW and into southern QLD, falls will be lighter in the 5-to-15mm range. Severe thunderstorms are again a threat on Thursday, with some thunderstorms likely to reach the coast. Snow is likely on the alpine areas of NSW, TAS and VIC due to lingering cold and unstable air.
The main system will clear offshore by early Friday, however lingering cold and unstable air will continue to bring snow showers across higher parts of NSW, TAS and VIC, with small hail possible in showers in more low-lying areas. Temperatures will be well below average for several days, with the capital cities of SA, VIC, TAS and the ACT struggling to reach the mid teens for several days into the weekend.
Conditions will warm up gradually from early next week, however frost and fog are likely due to a combination of cold air, light winds and clearing skies.
Image 1: Rainfall accumulation across the next 96 hours from the ACCESSG Model (Source: Weatherwatch Metcentre)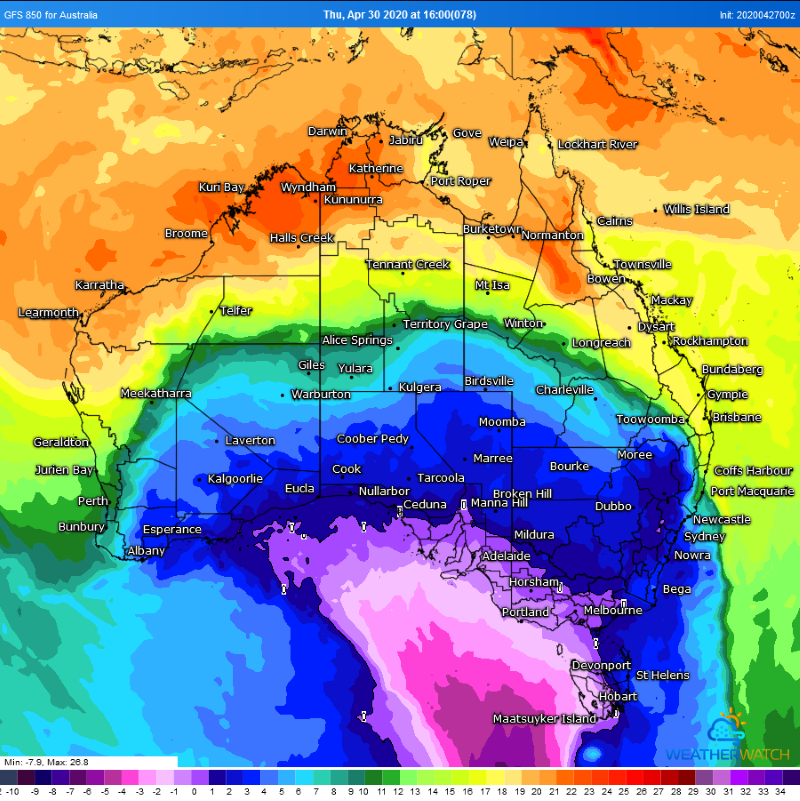 Image 2: 850mb temperatures from the GFS Model on Thursday (30/04/2020) afternoon showing the surge of cold air (Source: Weatherwatch Metcentre)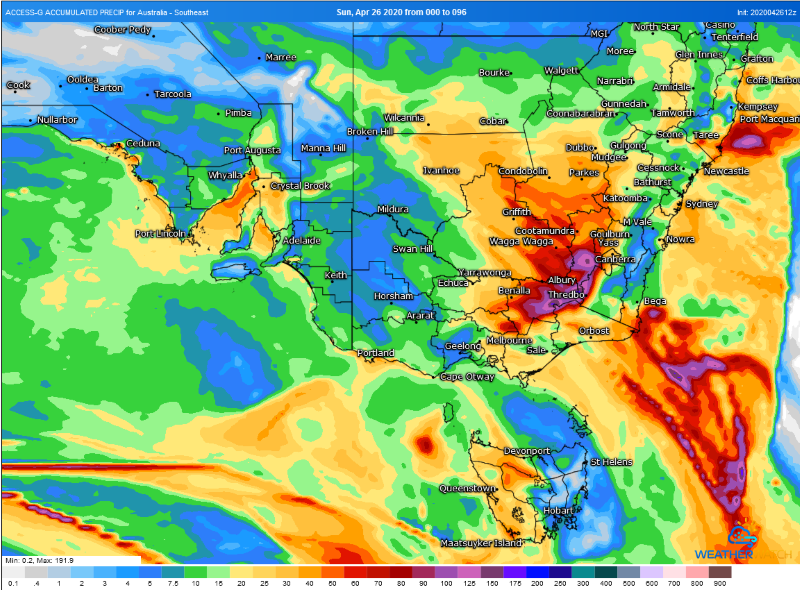 Image 3: Thunderstorm forecast graphic for Thursday afternoon(30/04/2020) across southeast Australia (Source: Windy.com)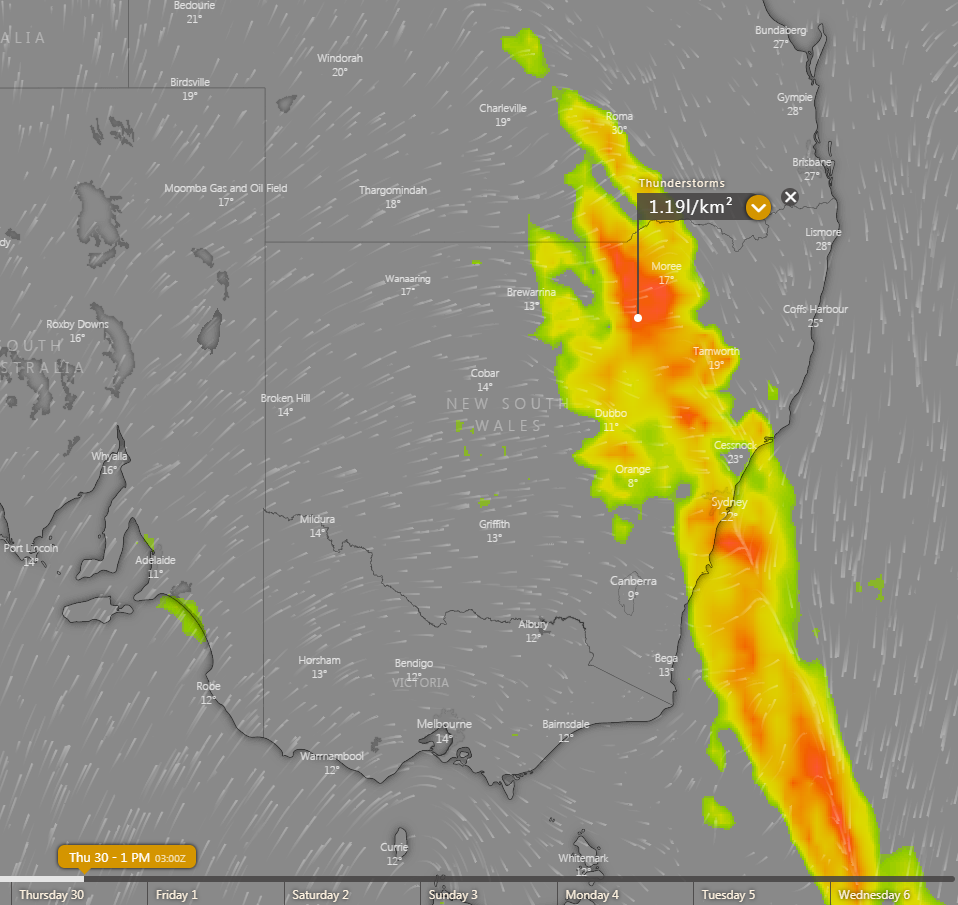 ---