Twitter

Instagram

Facebook | QLD | NSW | VIC | TAS | SA | WA | NT | NZ
---
Wild winds and heavy rain batter southwest WA
6 May 2020
Wild weather hit southwestern parts of Western Australia on Tuesday afternoon and evening and into Wednesday morning, bringing down trees and powerlines and causing widespread power outages, as well as rainfall totals reaching close to 100mm.
The front was the second in a series of strong cold fronts to batter the region in the past few days, with the system first felt over the far southwest late Tuesday morning. The remainder of the region felt the strongest part of the front during Tuesday afternoon and evening and into the early hours of Wednesday morning.
Winds were strong enough to bring down trees and powerlines, some falling onto cars and property. There have been hundreds of calls to emergency services for assistance, and 55,000 homes were left without power.
Automatic Weather Stations gave a clear picture of just how strong the winds were, with some of the notable gusts including 128km/h at Cape Naturaliste and Cape Leeuwin, 118km/h at Busselton Jetty, 113km/h at Rottnest Island, 104km/h at Katanning, 102km/h at Mandurah and 102km/h at Garden Island. Wind gusts in excess of 120km/h are considered 'destructive'.
Heavy rain also hit some areas, with widespread falls over the southwest of 20-30mm, although these got lighter quickly further east and north with Perth only recording 9.2mm in the 24 hours to 9am this morning. However, Garden Island just southwest of Perth reported 99.8mm, its heaviest May fall in the site's history (15 years). Other notable falls included 42mm at Albany, 37mm at Dwellingup and 44m at Margaret River.
Very cold air in the wake of the front will cause these showers to persist over the southwest today, with the risk of brief 'cold air' thunderstorms which may also be associated with small hail and squally wind gusts. Wind gusts independent of thunderstorms will reach 80-100km/h today between Lancelin and Cocklebiddy, inland to about Hyden, although the strongest winds will be confined to the coast.
Another weaker front will cause some showers to the far southwest tomorrow, before a high will cause more settled weather over the weekend.
Image 1: A tree falls on a car due to wild winds lashing southwestern WA (Source: ABC News https://www.abc.net.au/news/2020-05-05/wa-hit-by-storm-packing-gale-force-winds/12216764)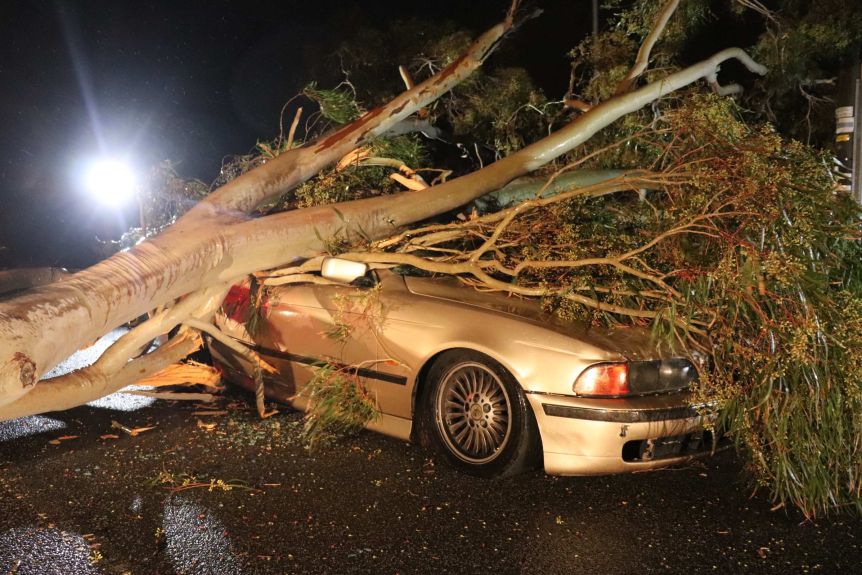 Image 2: Rainfall totals across Western Australia in the 24 hours to 9am 6 May, 2020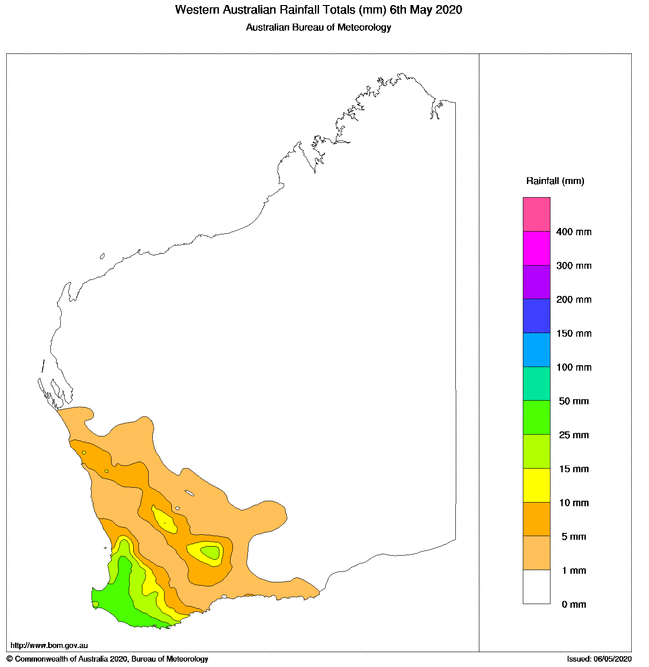 ---