Twitter

Instagram

Facebook | QLD | NSW | VIC | TAS | SA | WA | NT | NZ
---
A family of waterspouts and isolated thunderstorms for SE/QLD & NE/NSW
Friday, May 15th, 2020
A spectacular sight occurred off the Southern Gold Coast and Northern New South Wales coasts yesterday afternoon as up to five waterspouts were filmed and reported, along with weak thunderstorm activity with some containing small hail.
This weather phenomena was due to a broad upper level trough bringing overall unstable conditions, modest surface boundaries and coupled with warm sea surface temperatures. One waterspout reported yesterday lasted up to ten minutes in duration and lofted spray from the ocean surface a considerable distance from the base.
Waterspouts are tornadoes that form over a body of water, or move from land to water. Spouts often have the same characteristics as a tornado on land, and can be associated with severe thunderstorms. In the case of yesterday, these were considered non-supercellular as they originated from weak thunderstorm activity.
Image 1: Doppler Weather Radar - Brisbane 128km Winds - Thursday afternoon and evening, May 14th, 2020.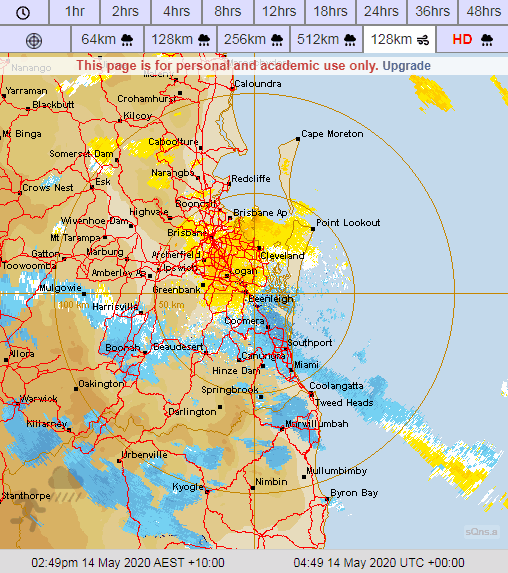 Did you know? While tornadic waterspouts develop downward in a thunderstorm, a fair weather waterspout develops on the surface of the water and works its way upward. By the time the funnel is visible, a fair weather waterspout is near maturity. Fair weather waterspouts form in light wind conditions so they normally move very little. Added to this, the average waterspout is also considered to be 50 metres in diameter with wind speeds up to 80 kilometres per hour.
Across VIC and southern NSW, very cold temperatures aloft in associated with a cut-off low will generate a strongly unstable environment. Scattered to widespread thunderstorms are expected during the afternoon and evening, with damaging winds, heavy rainfall and large hail.
Early Warning Network team members Ben McBurney photographed waterspout events from Cabarita Beach, Northern NSW yesterday whilst team member Justin Noonan filmed some amazing waterspout footage from the Tweed Coast near Coolangatta. Added to this was also EWN's own Michael Bath who captured this fantastic lightning scene from McLeans Ridges (near Lismore) in Northern NSW.
Image 2: Spectacular waterspout off the Tweed Coast as captured by EWN's Justin Noonan on Thursday, May 14th, 2020.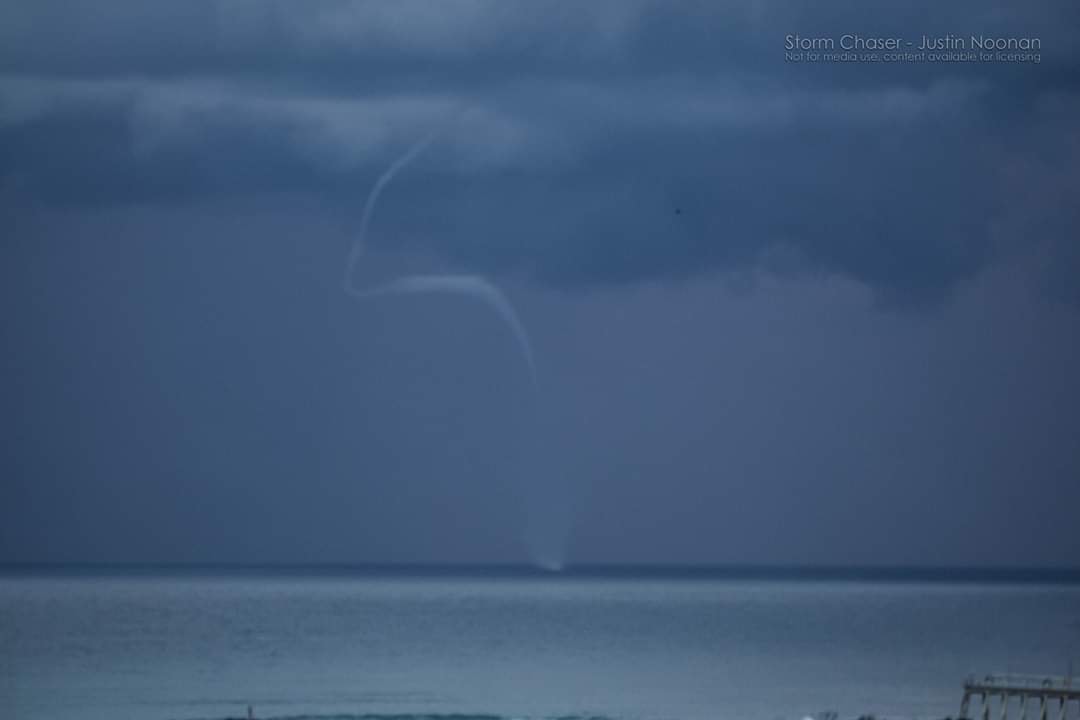 Image 3: EWN's very own Michael Bath captured this amazing lightning scene from isolated thunderstorm activity yesterday through the Northern Rivers during Thursday, May 14th, 2020.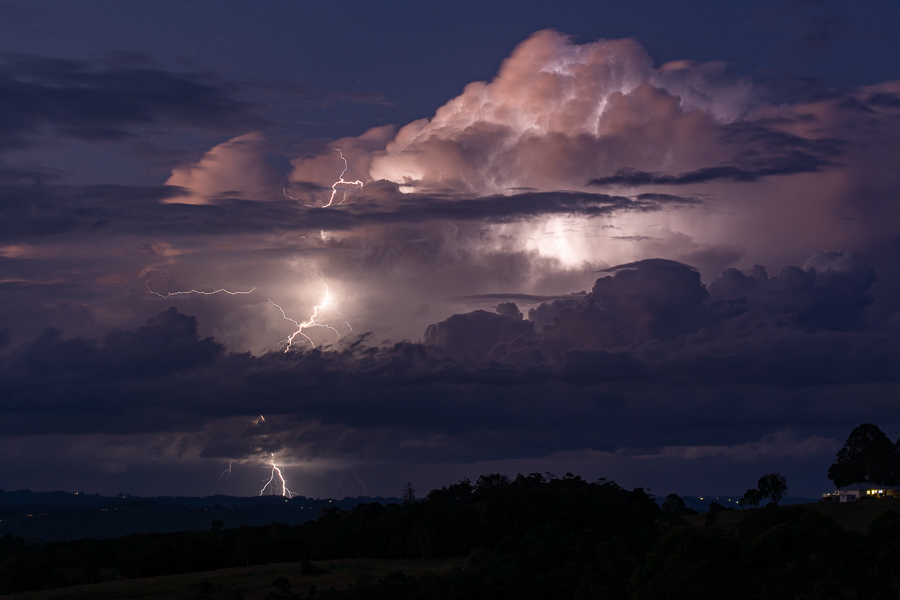 Image 4: Touchdown! Ben McBurney captures this v-shaped waterspout off Cabarita Beach, Northern NSW yesterday, Thursday, 14th May, 2020.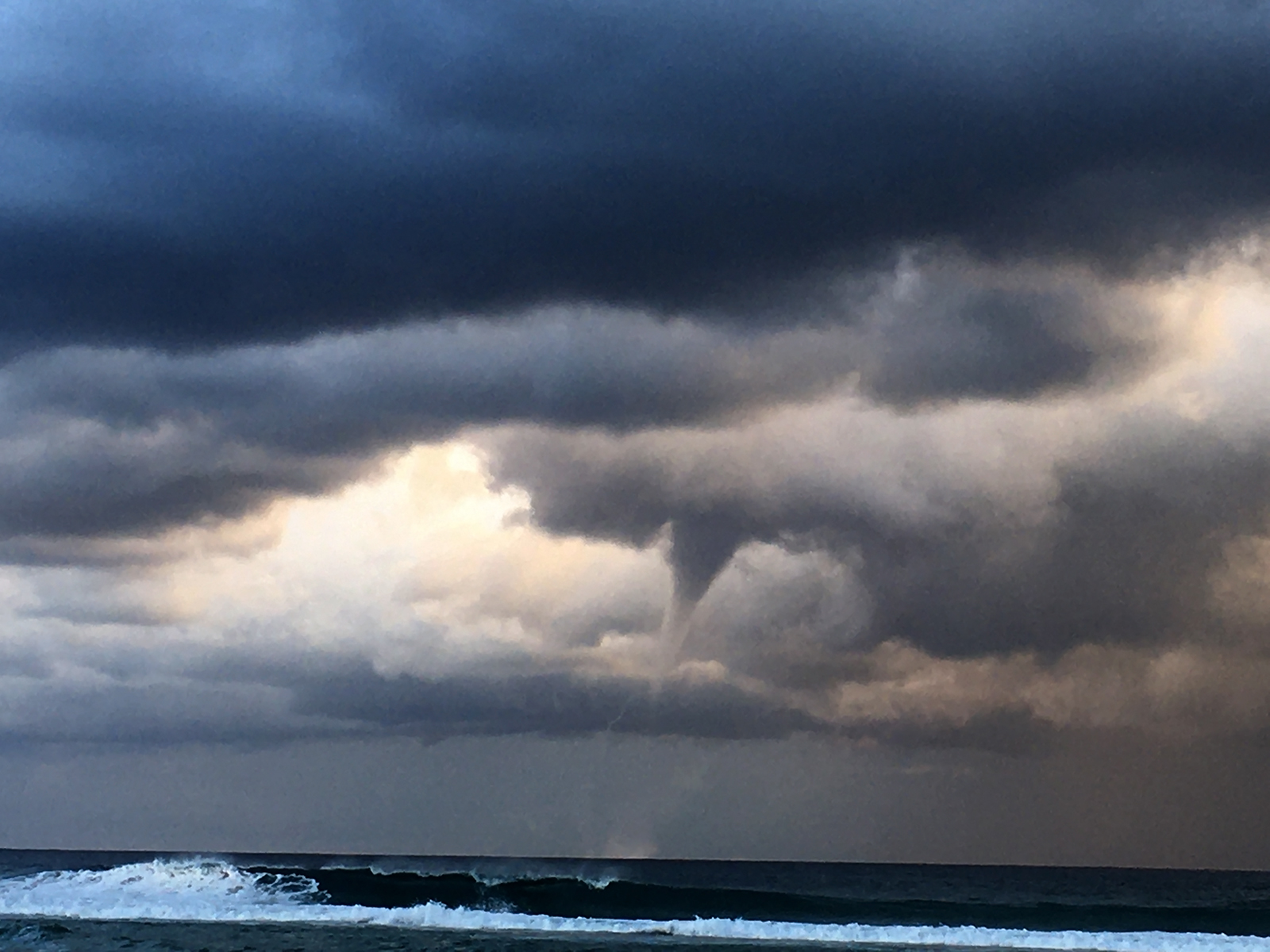 Waterspout vision via Storm Chaser Justin Noonan.
---