Twitter

Instagram

Facebook | QLD | NSW | VIC | TAS | SA | WA | NT | NZ
---
Dangerous and life-threatening flash flooding for the NSW Coast
Thursday 18th March 2021
Torrential rain is likely over parts of the New South Wales coast over the next few days, with warnings for dangerous and life-threatening flash flooding and moderate to major riverine flooding in some areas.
A coastal trough is generating widespread rain across central east and northeast NSW today, with more than 100mm already falling in the Kempsey region since 9am today (to 2pm EDT). Heavy rainfall will continue today and into Friday and Saturday, with a low pressure system set to form within the trough and track south down the coast.
Warnings have been issued by the Bureau of Meteorology warning for dangerous and life-threatening flash flooding over the Mid North coast and northern Hunter districts, particularly from Friday when the low forms. Widespread falls of 100-200mm are likely over the next 48 hours in these regions, with some areas possibly seeing in excess of 400mm. With coastal catchments already saturated, this is likely to push many areas into moderate flood, and some catchments into major flood.
Elsewhere, a flood watch has been issued from between southern parts of the Northern Rivers and the Illawarra warning of minor to moderate flooding over the coming days. The heaviest falls will focus on the northern parts of this region today and tomorrow, before focusing on the southern region on Saturday.
As the low forms tomorrow, damaging winds with peak gusts in excess of 90km/h may develop about the coastal fringe of the Mid North Coast and Hunter districts, although the exact positioning and track of this low remain uncertain with system evolving quickly.
There will be some easing of the rain on Sunday, however another system moving in from the west will bring heavy rain across large parts of QLD, NSW and VIC early next week and will bring the risk of renewed flooding on the coast (as well as flooding in new areas inland) as it crosses the region.
Keep up to date with alerts with us here at EWN or the Bureau of Meteorology.
Image 1: Rain accumulation over the next 36 hours from the ACCESSC Model (Source: Weatherwatch Metcentre).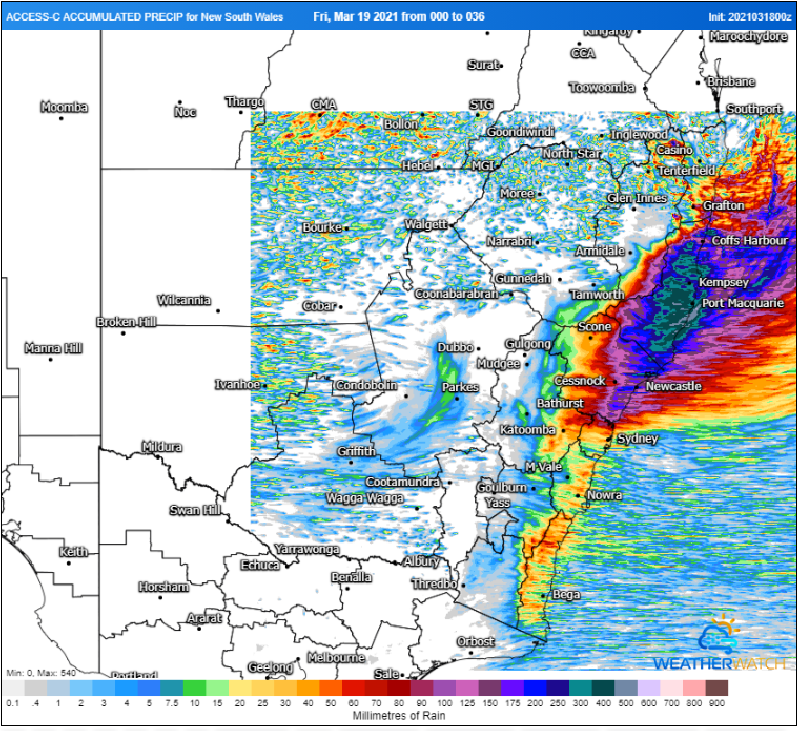 Image 2: Flood watch area, issued by the Bureau of Meteorology on Thursday 18th March, 2021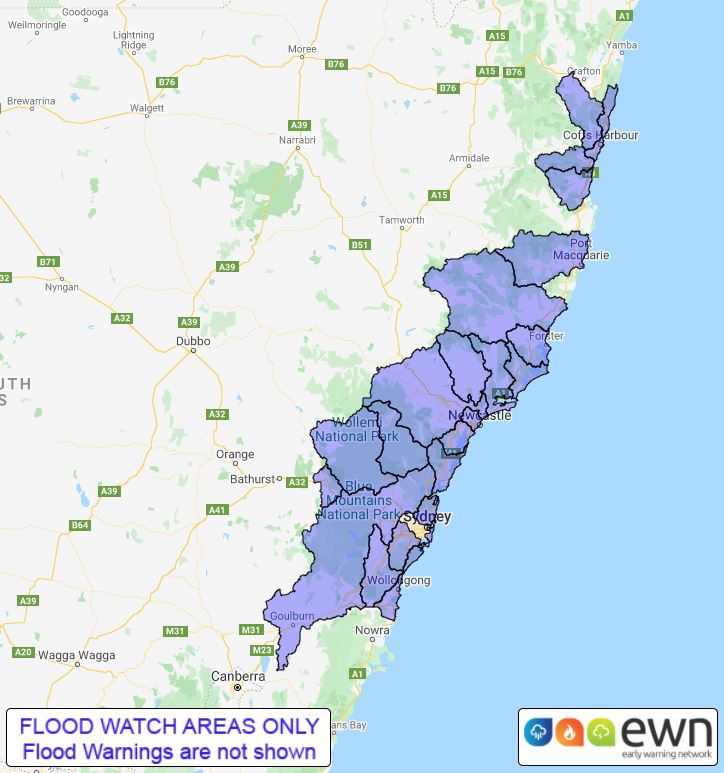 ---