Twitter

Instagram

Facebook | QLD | NSW | VIC | TAS | SA | WA | NT | NZ
Back to Latest Severe Weather News
Hailstorms hit northeast NSW
27th September 2018
Numerous hailstorms hit parts of northeast New South Wales yesterday, with some areas receiving so much hail the ground was covered like snow.
A cold upper level airmass combined with a low pressure trough to trigger thunderstorms across the region during the afternoon and evening, with the Northern Tablelands and inland parts of the Northern Rivers seeing the most widespread activity.
Due to the cold upper level air, hail was commonplace in any thunderstorms, with reports at Tenterfield, Kyogle, Bonalbo, Green Pigeon and Drake.
The majority of this hail was small with some areas seeing hail heavy enough to cover the ground like snow, however there were reports of hail close to golf ball size near the border.
Coastal areas largely missed out, although power outages were reported in the Tweed area.
Thunderstorms will become more likely again tomorrow and on Saturday, with the chance of further hail, as well as the risk of damaging winds and heavy rainfall.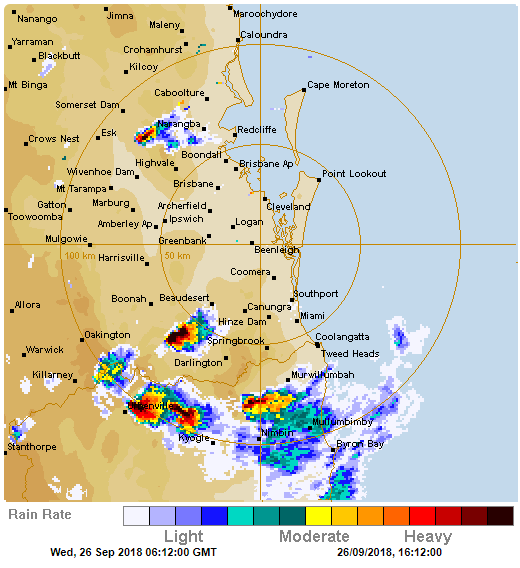 ---
Southeastern Australia shivers through late season chill
25th September 2018
The spring equinox may have passed, however temperatures are remaining unusually cold over southeastern parts of Australia, with some areas experiencing their coldest temperatures this late in the year in over a decade.
A cold airmass has been lingering over the region since the weekend, which was brought over by a cold front. This has lead to cool days, however clear skies and light winds have meant night time temperatures in particular have plummeted.
In Victoria, Nhill Airport dropped to -1.2 degrees this morning, its coldest September night in fifteen years, and coldest for any time of the year in three years. Coldstream dropped to -0.2 degrees this morning, its coldest this late in the year since 2009.
On Monday, Thredbo dropped to -9.7 degrees, Australia's lowest September temperature in half a decade.
Wednesday morning is also set to be a very cold night across the region. Model guidance suggests Coldstream could fall lower than -1 degrees, whilst Melbourne is expected to fall to 4 degrees, and Hobart 3 degrees.
Daytime temperatures will become warmer over the next two days, before another front on Friday causes chilly conditions to return until the end of the month.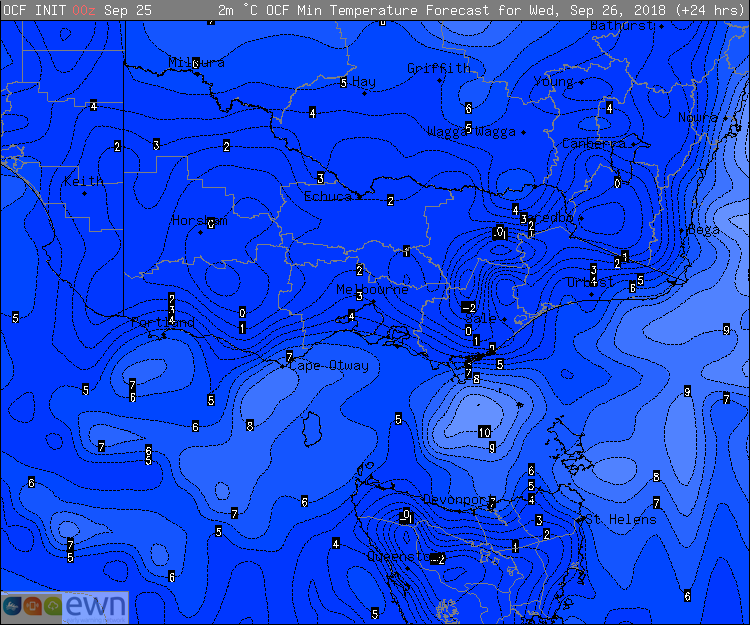 ---
What is the criteria for a severe thunderstorm?
18th September 2018
Thunderstorm activity is prevalent across northern and eastern Australia during the spring and summer months. Whilst most storm activity is of the garden variety, more intense thunderstorms known as Multicells and in numerous cases Supercells occur. Supercells often produce damaging winds, large hail, heavy rainfall which may lead to flash flooding and the occasional tornado. These types of phenomena can cause significant damage to property and loss of life.
There is a misconception that frequent lightning means that a thunderstorm should be labelled severe, however lightning is not considered as a severe storm characteristic. This begs the question, at what stage does a thunderstorm become severe?
In order for a thunderstorm to be labelled severe by the Bureau of Meteorology, it has to meet the following criteria; - Damaging winds gusts up to 90km/h or greater. - Hail that is greater than 2cm in diameter. - Heavy rainfall that is conducive to flash flooding. - Tornadoes.
Due to the vast nature of Australia and coverage of weather radars, storm spotters play a large role with thunderstorm reporting across the country. Storm spotters help report what they are seeing on the ground with live observations and this can help get a thunderstorm the appropriate warning that may be needed, or help to escalate a current warning.
For more information of thunderstorms and the severe criteria; https://www.bom.gov.au/weather-services/severe-weather-knowledge-centre/severethunder.shtml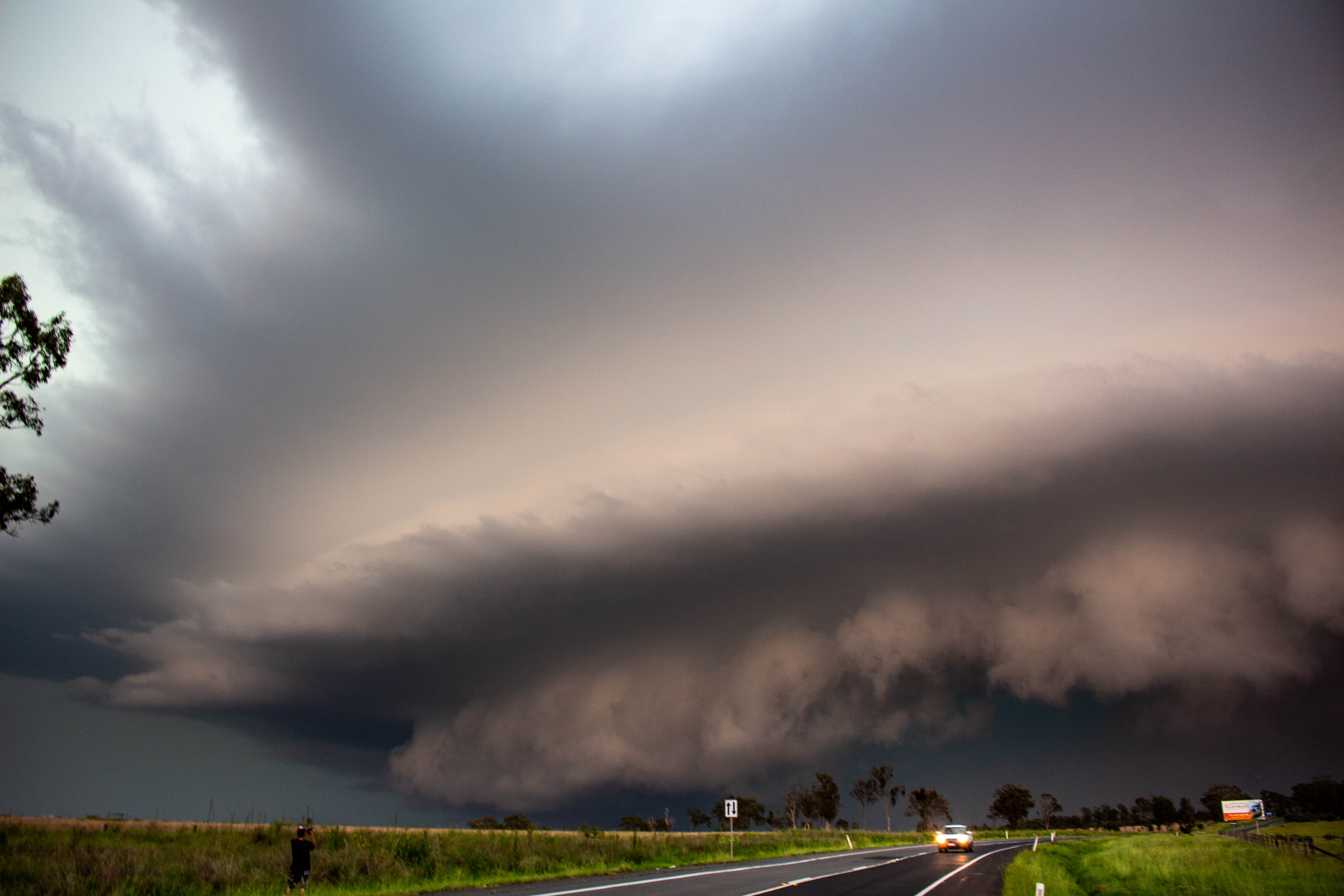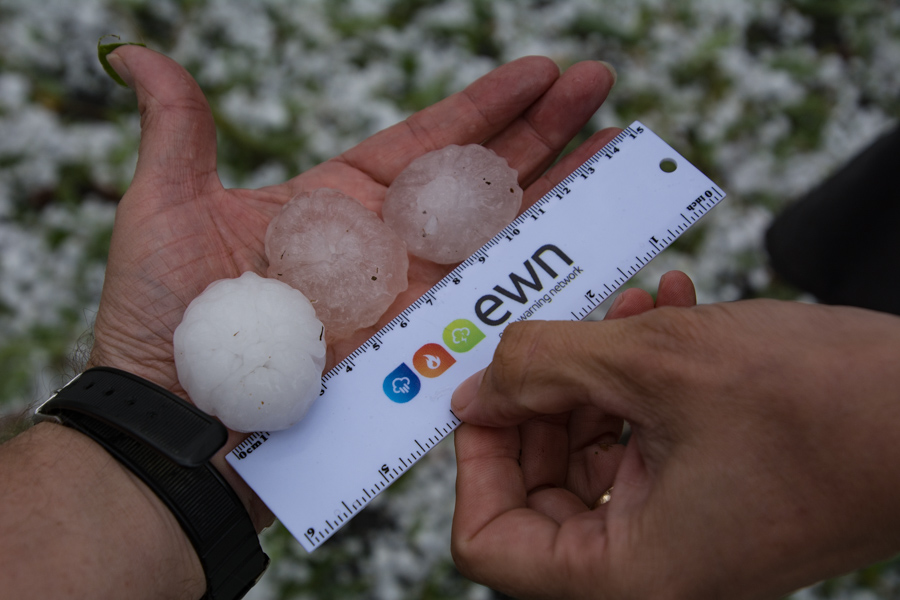 ---
Thunderstorms flaring up across NSW and Victoria
6th September, 2018
Thunderstorms are sparking up across New South Wales and Victoria today as a low pressure trough crosses the region, with eastern NSW likely to get another round tomorrow.
Whilst the official beginning of storm season is yet to come, spring is when thunderstorms become more commonplace across the country as temperatures warm up and moisture levels increase.
This combination has lead to thunderstorms firing up across VIC and southern inland NSW afternoon, with warnings issued for damaging winds and heavy rainfall in Victoria today. These thunderstorms are expected to move further east across the two states during this evening.
Tomorrow, as the trough continues to drift east, the focus of the thunderstorm activity will shift to central-east and northeast NSW. Activity will again peak during the afternoon and evening, with potential for damaging winds, large hail, heavy rainfall and frequent cloud-to-ground lightning.
The thunderstorms also have potential to bring some decent rain to some areas, although this is likely to be isolated. Under more intense storms, falls of 20-to-30mm are possible.
Conditions will become more settled over the weekend as a high pressure region takes hold.
Image: Thunderstorm probabilities tomorrow across New South Wales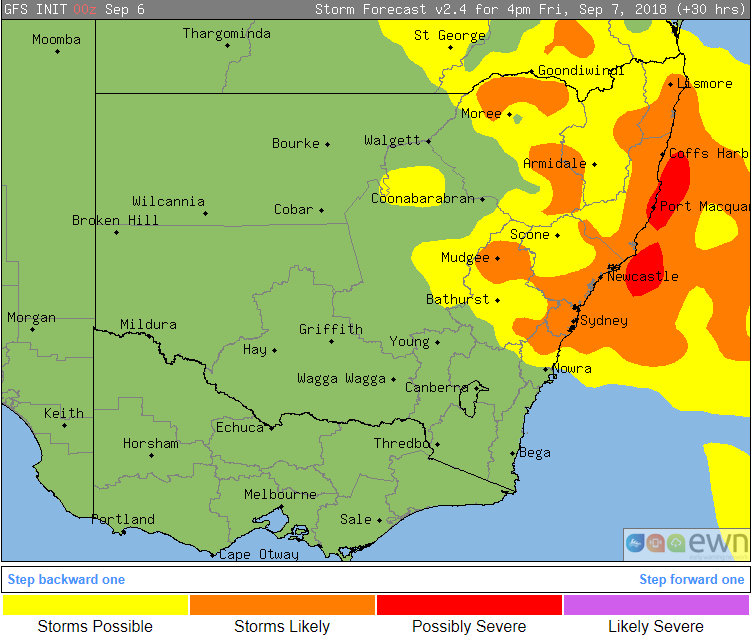 ---
How to prepare yourself for the upcoming storm season
5th September, 2018
Storm season is fast approaching and every year many people leave it to the last minute to get their house ready. Here are a few tips on how to prepare.
Have an emergency plan for yourself and any pets, emergency contact numbers, evacuations points, areas of the house to take shelter (underground, an inner room or bathroom is best).
Prepare an emergency kit for the worst-case scenario. Emergency kits should contain the following: Three (3) days of non-perishable food, portable radio, spare batteries for a torch, radio and mobile phone, essential medication, phone charger, gloves, fresh water for three (3) days, toiletries, water proof bags, first aid kid and any important documents.
When preparing your house, clean out gutters for any debris, tie down loose objects that may become flying missiles during severe weather events eg: trampolines, garden furniture and toys, cut down large or over hanging trees and branches that may be able to come down onto your roof during a severe weather event, disconnect electrical appliances, store cars under cover where possible (not under trees), pay attention and heed all warnings from the Bureau of Meteorology and take shelter in the strongest parts of the house, usually a bathroom or interior room and stay away from windows.
These may seem like extreme measures, however on the day that severe weather does strike, they may just be life saving for you and your family.
Be prepared kit, for further information www.stormwise.com.au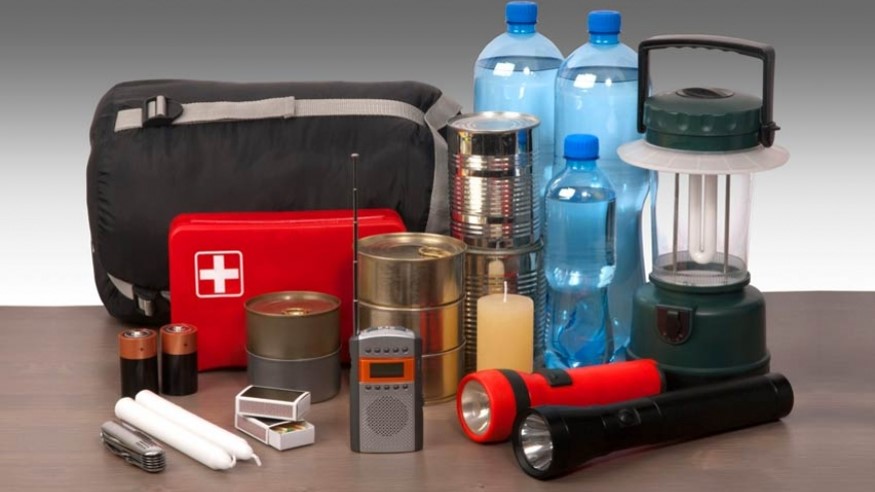 ---
Winter 2018 in Australia: Very dry with warm days and cool nights
4th September 2018
Winter 2018 across Australia was characterised by warm and very dry conditions across large amounts of the country, with the exception of Tasmania and some parts of the mainland's south.
Australia as a whole recorded its fifth warmest winter on record (1.23 degrees above average) in terms of average maximum temperatures, which was largely helped by an unusually warm July, which was the nation's second warmest on record. In fact, July was warmer than both June and August in several parts of the country, a rare occurrence given that July is normally the coolest month of the year.
The persistently clear skies that resulted in these warm daytime temperatures meant that nights were cooler than average across many parts of the country, with the nation as a whole 0.23 degrees below average. However, some overnight temperatures were very much below average in a stretch extending from the Kimberley in Western Australia, through to central Australia to inland New South Wales, northern Victoria and inland southern and eastern Queensland.
It was the 14th driest winter on record across Australia, with the only western Tasmania, parts of the Pilbara and northern Gascoyne (WA) and western Arnhem Land (NT) seeing above average rainfall. NSW saw its 8th driest winter on record, and is currently experiencing its driest start to a year since 1965.
Similar conditions are expected in spring as the risk of an El Nino remains, with a warm and dry outlook until at least November.
Image 1, Maximum temperatures deciles across Australia. Image 2, Minimum temperatures deciles across Australia. Image 3, Rainfall deciles across Australia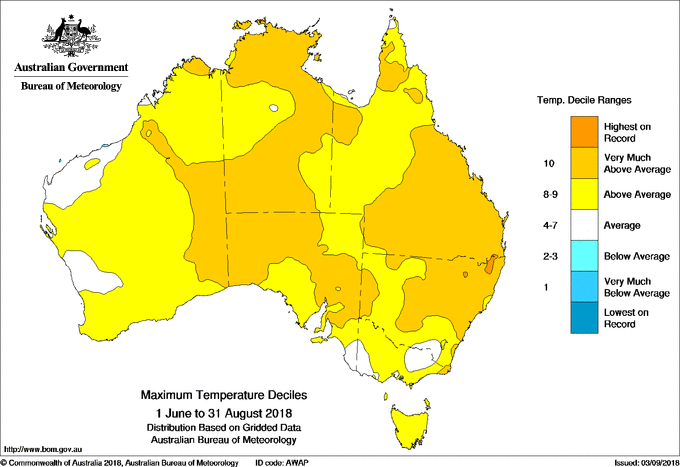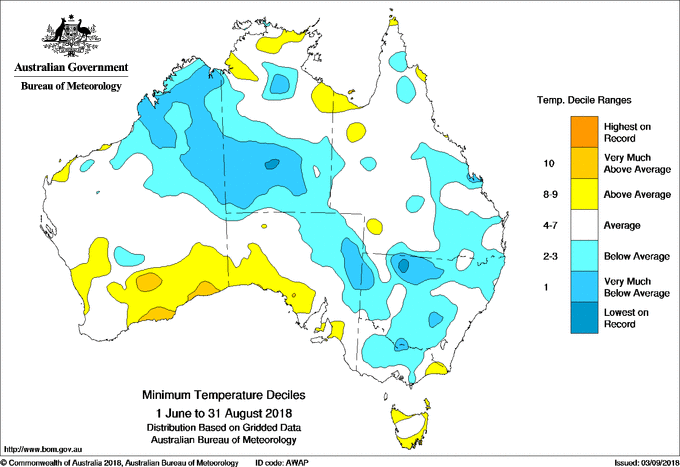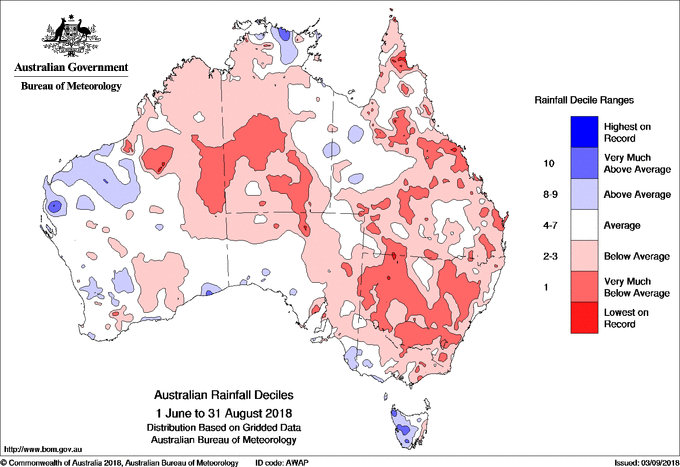 ---
SE QLD and NE NSW set for a showery week
3rd September 2018
A high pressure system in the Tasman Sea will direct onshore south-easterly winds across NSW and QLD this week.
South-easterly winds will increase moisture across the region, and in combination with an upper trough will generate scattered to widespread showers from Monday onwards.
Isolated thunderstorm activity will be possible, particularly during Tuesday when an increase in instability will be present throughout the region, albeit rather weak.
Falls of 15-30mm are expected across coastal and adjacent inland areas, with isolated heavier falls exceeding 50mm possible from Monday onwards. While shower activity will be a welcome relief from the recent dry winter, most of the rainfall is likely to remain across coastal locations.
As the weekend approaches, a low pressure trough will sweep across inland regions where scattered thunderstorm activity may develop. At this early stage, the potential will exist for a couple storms to become severe.
Image 1, EC accumulated rainfall totals next 5 days windy.com. Image 2, GFS total rainfall accumulation next 5 days weather.us.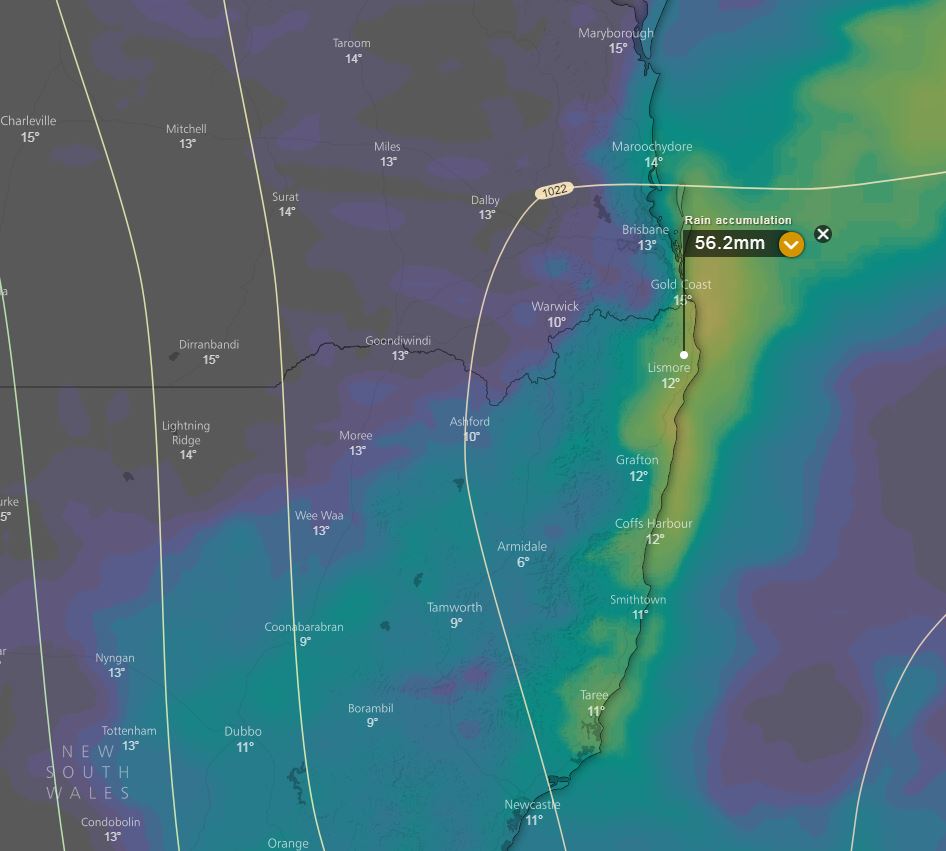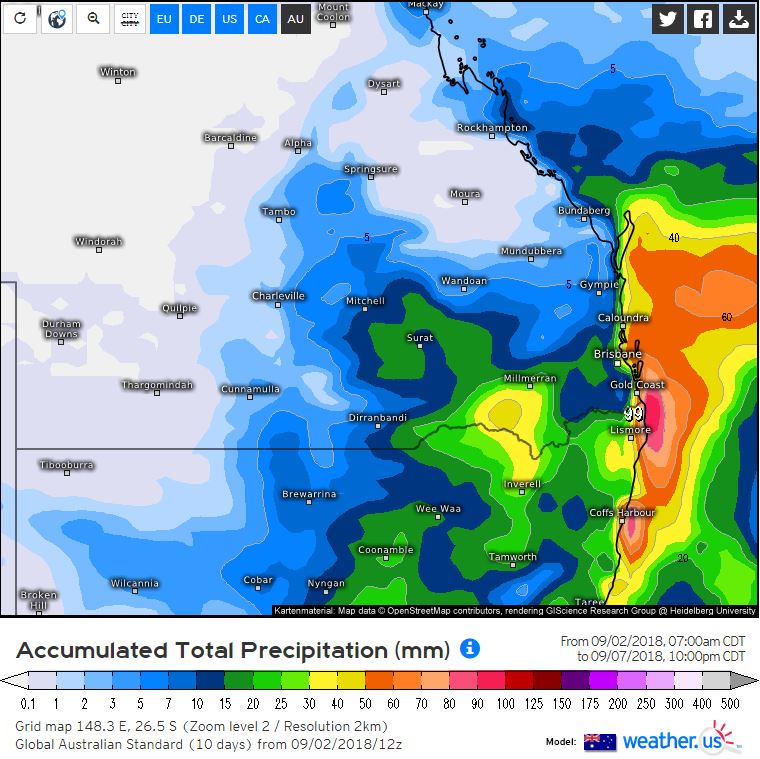 ---
Back to Latest Severe Weather News